Top Ten Martial Arts Schools in America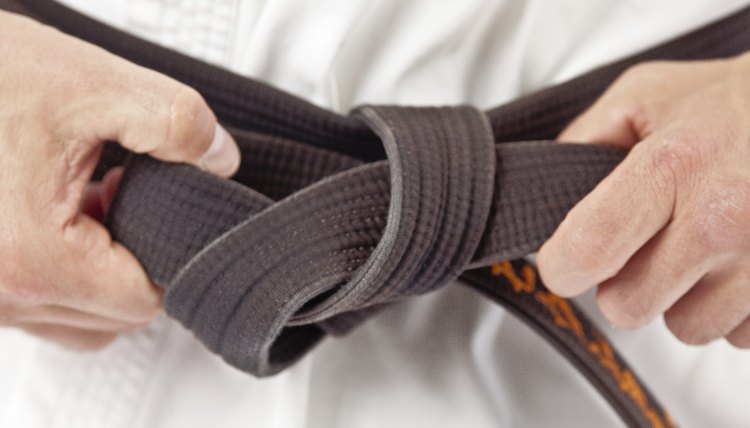 There are a large number of martial schools around the United States. Many open and close every year and it can be difficult to find a school that is legitimate. The best ones have trainers with years of experience and a history of turning out good fighters and students. While karate schools are still numerous, schools that specialize in mixed martial arts (mma) and Krav Maga, a popular form of self-defense, are on the rise.
Mixed Martial Arts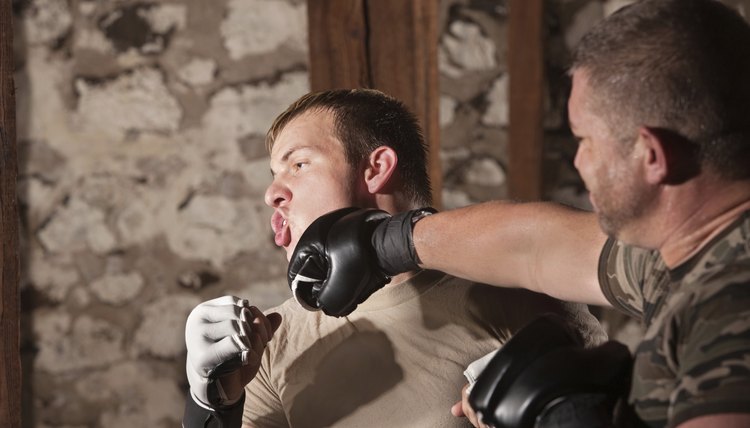 fotokowalski/iStock/Getty Images
The American Top Team's main gym, located in Coconut Creek, Florida, has drawn praise for its stable of professional fighters and amenities that the facility offers. UFC commentator Joe Rogan stated, "In my opinion, American Top Team is the best mma camp in the country". The gym is 20,000 square feet with many amenities.
American Top Team 4631 Johnson Road Coconut Creek, FL 33073 954-425-0705 americantopteam.com
The American Kickboxing Academy is also home to many top fighters. As of 2010, some of the top ranked UFC fighters such as Cain Velasquez, Josh Koscheck and Jon Fitch make this their training center. While named for kickboxing, classes in boxing, Brazilian Jiu-Jitsu, savate and mma are offered.
American Kickboxing Academy 1830 Hillsdale Ave. #2 San Jose, CA 95124 877-652-3942 akakickbox.com
Jackson's MMA is run by Greg Jackson, a wrestling coach whom many professional seek out to help them perfect their game. Along with Mike Winkeljohn, who teaches kickboxing, this school has amassed an impressive list of regulars. As of 2010, that list includes George St. Pierre, Damacio Page, Nate Marquardt, Jon Jones and Shane Carwin.
Jackson's MMA 5505 Acoma Road Southeast Albuquerque, NM 87108 505-881-7911 jacksonsmma.com
Pat Miletich was a pioneer of mma training and was one of the first widely recognized trainers with early UFC champions such as Jens Pulver, Matt Hughes, Rich Franklin and Tim Sylvia. His training is known for its intensity, going as far as to warn people not to move to Davenport before completing a week.
Miletich Training Center 325 16th Street Bettendorf, IA 563-355-3360 mfselite.com
Karate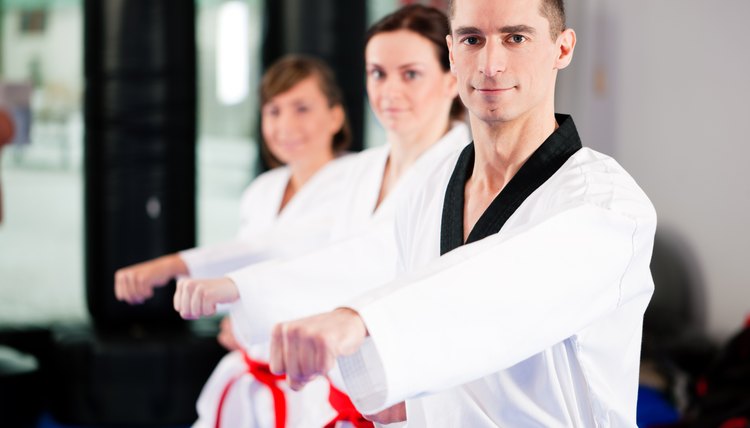 fotokowalski/iStock/Getty Images
The Degerberg Academy has made a name for itself by offering many different styles. In 2006, this school was named the best overall martial arts school by Black Belt Magazine and has been rated the top martial arts school in the United States by the U.S. Martial Arts Association. Diverse classes from street fighting to tai chi are offered including the Degerberg Blend, a class that combines different principles of martial arts.
Dergerberg Academy 4717 N. Lincoln Ave. Chicago, Il 60625 773-728-5300 chicagomartialartsclasses.com
The National Karate Academy of Martial Arts has grown from its first school in Minneapolis to more than 25 locations in the Midwest. Founded by two ninth degree black belts, these academies teach an "Americanized" version of karate that combines aspects of different styles, making it more versatile.
National Karate Academy of Martial Arts Various Locations nationalkarate.com
Harmony by Karate has drawn acclaim from Black Belt Magazine, Elle Magazine and the Discovery Health Channel for its focus on inner strength, unique philosophy and confidence building. The karate techniques are practiced slowly to build speed, power and flexibility but are mixed with meditation and mental exercises.
Harmony by Karate 160 N. Columbus Ave. New York, NY 10023 646-387-2073 harmonybykarate.com
Krav Maga (Self-Defense)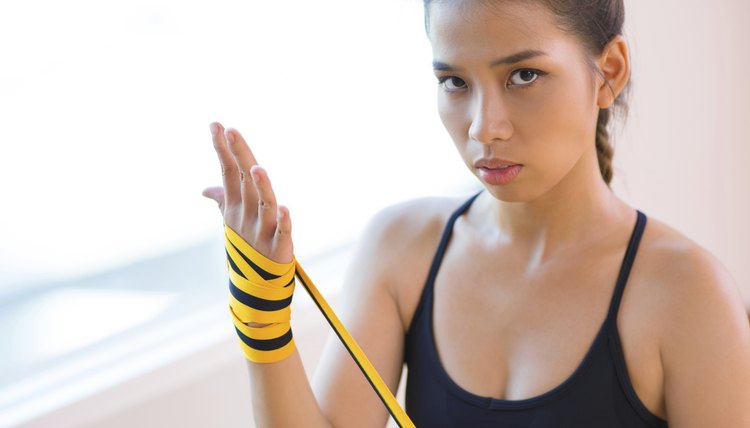 fotokowalski/iStock/Getty Images
Located in Chicago's West Loop, the instructors at POW Martial Arts Head Trainer and gym owner Sifu Katalin has been featured in Shape magazine as one of the country's best trainers. The facility features other recognized martial arts including mma but it's known for its Krav Maga and how it is taught in a safe style that is applicable to all levels.
POW Martial Arts 950 W. Washington Chicago, Il 60607 312-829-7699 powkickboxing.com
Krav Maga Worldwide has been featured in Black Belt Magazine and on the show "Fight Science." This school teaches the discipline in many different forms such as military, self-defense and fitness so that people with different goals will be able to find a program that works for them.
Krav Maga Worldwide 11400 Oylmpic Blvd. Los Angeles, CA 90064 310-966-1300 kravmaga.com
The Krav Maga Federation runs several schools in the New York area with the main one centered in New York City. The founder of this school is Rhon Mizrachi, who is the offical representative of grandmaster Haim Zut, one of the most world-renowed instructors. All instructors have years of training and highly regarded credentials.
Krav Maga Federation 164 W. 25th St. Manhattan, NY 10001 212-781-7918 kravmagainc.com
References
Writer Bio
Bill White, a Presidential Fitness Award Winner, is a certified personal trainer through the National Academy of Sports Medicine. He has been a writer since 2007, contributing to various websites as a budget fitness trainer. He holds a Bachelor of Arts from Ohio State University.