How to Troubleshoot a Club Car PowerDrive 48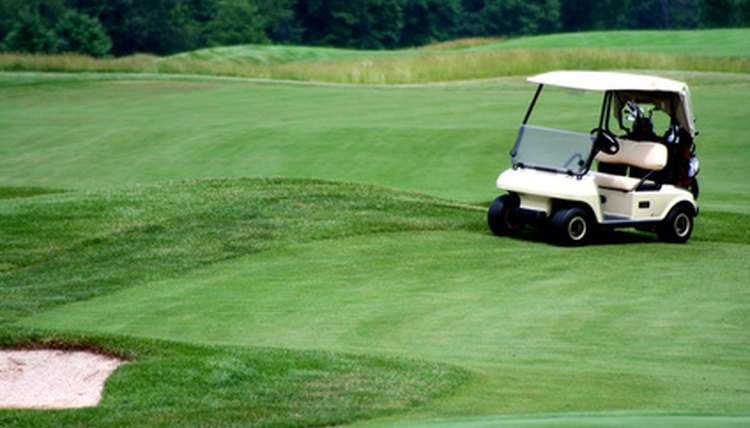 The Club Car PowerDrive 48 is an electric charger for the Club Car golf cart. This power adapter charges the battery on the inside of the Club Car. If you are having problems with your PowerDrive 48-Volt charger, there are several things that you can do before you send it off for repair. You don't have to be a Club Car technician to diagnose the problem with your charger.
Plug the DC plug into the wall outlet before you plug it into the Club Car. Connect the Club Car end of the 48 into the receptacle on the Club Car slowly. If you plug it in too fast, you could arc the current and fry your PowerDrive 48.
Make sure that your battery pack is compatible with the PowerDrive 48. If the battery pack is not compatible, you could overheat the transformer in your PowerDrive 48.
Look over the casing on the 48 to make sure it has not been dropped or damaged. Call a service tech if this is the case. Using a damaged unit could cause a fire or damage your golf cart.
Look over the DC power plug and the Club Car power plug for any frays or breaks in the wiring. Discontinue use of the PowerDrive 48 if you find any breaks or frays.
Stop using the charger if it has been exposed to rain or other moist conditions like snow.
Look over the plug pins at the end of the power cord. Make sure they have not been broken or become corroded. Replace the cord if this is the case.
References
Writer Bio
Charles Poole holds a Bachelor of Arts in creative writing from Appalachian State University. He started freelancing in college for local publications in Boone, N.C. and is continuing his career through online freelancing with a specialization in affiliate marketing, blogging and SEO.