How to Troubleshoot a Lifestyler Treadmill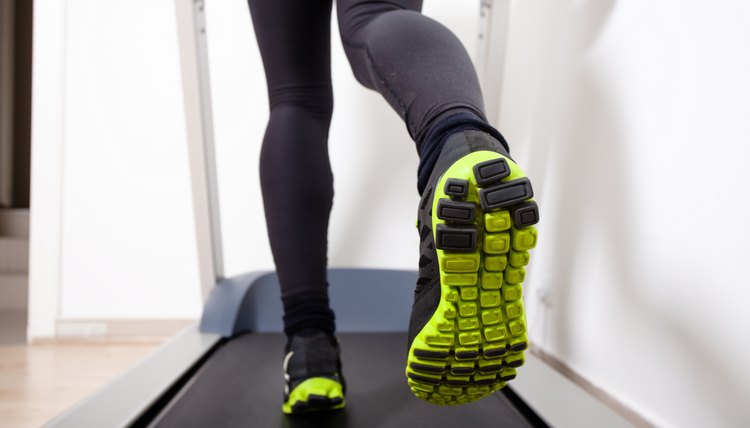 The Lifestyler Treadmills were a line of fitness equipment pieces sold exclusively through the department store Sears. Models produced by Lifestyler include the Expanse 850, 2600 and the 3100. Features include fold-up storage, 1.5 or 2.0 HP motor, variable speed controls, variable incline controls and multiple workout programs. If you are having a problem with your Lifestyler, try some at-home troubleshooting before contacting the manufacturer. For more specific instructions for your particular model, refer to your owner's manual.
Loss of Power
Check the outlet for the Lifestyler treadmill if you are having power issues. It needs to be properly grounded and the plug needs to go directly into a surge suppressor. The surge suppressor must have a minimum 120 volts and 15 amps rating. Try another outlet if the treadmill does not power on. In the case of no power, locate the circuit breaker next to the power cord. If it has tripped and the switch protrudes, wait five minutes. The switch can then be pressed back in to reset the circuit breaker. Another way to troubleshoot power issues is to remove the safety key from the console. If you suddenly lose power during a workout, take the key out, wait a minute and then reinsert it securely back into the machine.
Display Console Problems
Lifestyler treadmills, such as the Expanse 850, require the installation of working AA batteries for the console to operate. Put fresh batteries into the machine to troubleshoot display issues. Tighten all screws around the console and the battery compartment if it does not work properly.
Walking Belt Troubleshooting
Adjust the walking belt if it has become off center or loose. Unplug the treadmill. If belt is off center and shifted to the left, turn the right rear roller adjustment screw with the Allen wrench counterclockwise and the left rear roller adjustment screw clockwise. If shifted to the right, turn the left rear roller adjustment screw counterclockwise and the right rear roller adjustment screw clockwise. Check the belt after each ¼ turn until centered. Tighten the belt if it becomes loose by turning both screws clockwise ¼ of a turn.
References
Writer Bio
Heather Topham Wood is a seasoned writer whose work has appeared in numerous publications, including USA Today, Gadgetell, Feel Rich and Step in Style. Heather is a published novelist with six Amazon bestsellers and a contract through Crescent Moon Press. She holds a bachelor's degree in English from TCNJ.