How to Become a Cage Fight Promoter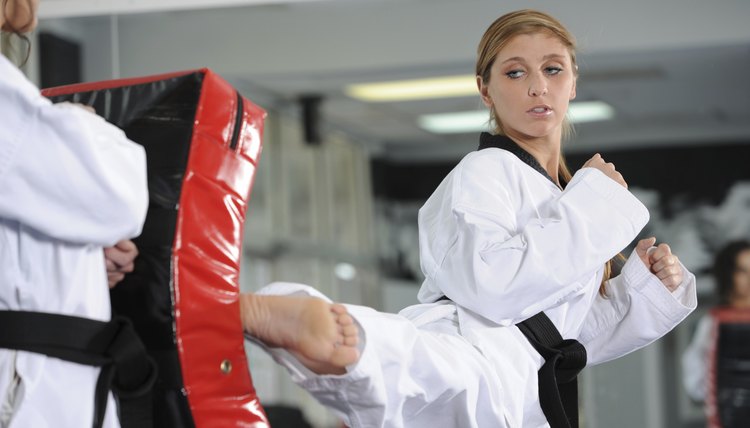 Mixed martial arts has become a very popular sport around the world. The Ultimate Fighting Championship is the sport's biggest brand name. Many smaller fight promotions have popped up over the years to capitalize on the growing awareness of the sport and to give fighters a chance to hone their skills before entering the big leagues. It can be difficult to become a successful promoter in MMA, also called "cage fighting," but there are some things any aspiring promoter must do.
Check state and local laws. The only state where professional MMA is not legal as of June, 2014 is New York. You have to promote professional cage fights in states where it's legal to hold them. Amateur MMA events are legal in New York.
Get a promoter's license. Most states require a promoter to be licensed with the state's athletic commission. Fees vary, but it usually costs a few hundred dollars and comes with a basic background check for felonies. Without a license, you can't legally promote a fight in most states. Contact information for the athletic commission varies state to state, but most can be located online through your state's general website.
Generate start-up money. There are a lot of upfront expenses for a promoter. The venue, cage, lighting, and personnel all have to be paid for before the promoter even has a fight card. Many athletic commissions require the fighters' fees be paid to the commission in advance to make sure the fighters are covered. Look for sponsorships or investors who can help pay the initial costs so they can share in the profit after a card is over.
Rent equipment and the venue. Figure out where you want your fight card to take place and rent the cage, gloves and the lights and other equipment, so everything is ready for the date you need it. You'll also have to cover the cost of the athletic commission employees and doctors at the event, as well as insurance.
Contact fighters who you want on your card. Scout other independent shows and visit MMA gyms to find fighters who you'd like on your card and talk to them. They may have you go through their manager, so get the relevant contact information and see if an agreement can be made to set up fights.
Sign the fighters. Figure out who you can afford on your card and who should be fighting whom. The commission may need to approve your card to ensure no mismatches are taking place, so the sooner you can have a card assembled, the better. Hire an attorney to help prepare fighter contracts and get everyone signed for the date of the event. They must be available for commission-mandated medical testing and weigh-ins.
Advertise the fight. Use print ads, street teams, and any other advertising you can afford to sell as many tickets as you can. Know how many tickets you have available and how many you need to sell before you make a profit.
Tips
A college degree in business, marketing or law can help prepare you for fight promotion.
Working for a fight promotion company is a good way to get experience before promoting your own fight cards.
Warnings
Always abide by state commission guidelines and make sure you have the money on hand to cover all commission requirements. If you don't, don't promote a fight card in that state.
References
Writer Bio
Michael Davidson started writing screenplays in 2003 and has had a screenplay professionally produced. He has also studied martial arts since 1990 and has worked as a licensed security specialist. Davidson has written articles for various websites. He is a graduate of Michigan State University and holds a Bachelor of Arts in advertising.