Cheerleading Grants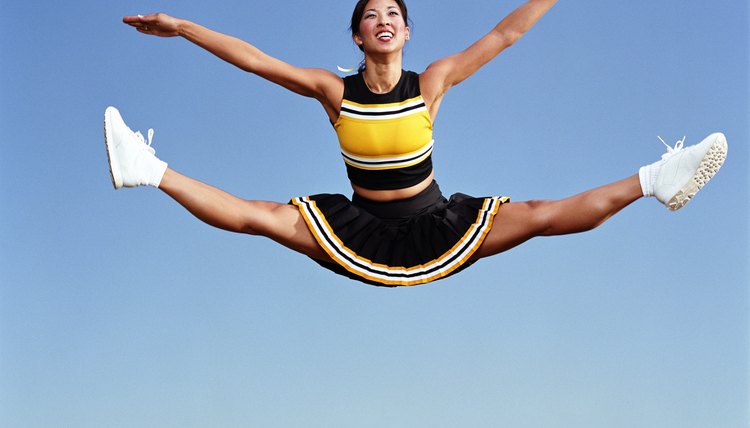 If you're a cheerleader who can't afford to participate in a cheer camp, or if you're a cheerleading squad sponsor who needs funds to take your team to competition, it can be difficult to find the financial support you need. Cheerleading grants are few and can be difficult to find. Fortunately, there are a few organizations that offer assistance for cheerleaders and squads that need it.
"Make a Difference" Financial Awards
Individual cheerleaders, cheerleading programs and their schools can apply for grants from the United Cheer & Dance Foundation. The organization makes these awards twice per year to those in the cheering industry who are in need. Applicants must complete an application; pay a processing fee of $10 (as of 2010); submit a letter of recommendation; enclose a letter about why the applicant is applying for the grant; and include a list of community or volunteer programs in which the applicant participates.
United Cheer & Dance Foundation "Making the Difference" Financial Award Committee P.O. Box 588 Charlton, MA 01507 unitedcheerfoundation.com
Pop Warner Grants
Pop Warner, a nonprofit provider of youth football and cheer and dance programs in 42 states, offers grants that benefit Pop Warner cheerleading squads. The Team Cheer Uniform Grant Program provides funds for squads in need of uniforms. (The most recent grant, awarded in 2009, was for $500.) Check the Pop Warner website in early spring to find more details, including the application deadline, on the current program.
Pop Warner also offers its National Championship Travel Grants to Pop Warner cheerleading squads that have qualified for the National Cheer and Dance Championship to help pay for travel and hotel expenses. Check the Pop Warner website in early fall for details and application deadlines for the current year's program.
Pop Warner Little Scholars, Inc. 586 Middletown Blvd., Suite C-100 Langhorne, PA 19047 (215) 752-2691 popwarner.com/admin/localgrants.asp
"Let Me Play" Grants
Although limited to Minnesota girls ages 5 to 19, the Foundation IX "Let Me Play" grants are made to girls who could not usually afford to participate in a sport or organized athletic activity, including dance team or cheer squad. Girls who receive the grants may use them for participation fees, relevant camps or clinics or related equipment. As of 2010, the average grant is $120; the maximum is $1,000. Eligible girls must apply via a completed application submitted to Foundation IX.
Foundation IX "Let Me Play" Grants P.O. Box 47128 Plymouth, MN 55447 http://foundationix.org/grants.php
Women's Sport Foundation
The Women's Sport Foundation, founded by tennis great Billie Jean King, has granted hundreds of thousands of dollars in grants and scholarships to "provide girls and women with educational materials and scholarships, research on leadership development and opportunities to participate in sports and physical activity." Visit the organization's website for up-to-date information.
Women's Sport Foundation 1899 Hempstead Turnpike, Ste. 400 East Meadow, NY 11554 (800) 227-3988 womenssportsfoundation.org
References
Writer Bio
Amy Francisco has been a writer and editor since 1996. Her experience ranges from advertisements to features in "Hillviews" magazine and "ATPE News," the magazine of the largest educators association in Texas. Francisco holds a Bachelor of Journalism from the University of Texas at Austin.