Grants for Public School Athletic and Baseball Facilities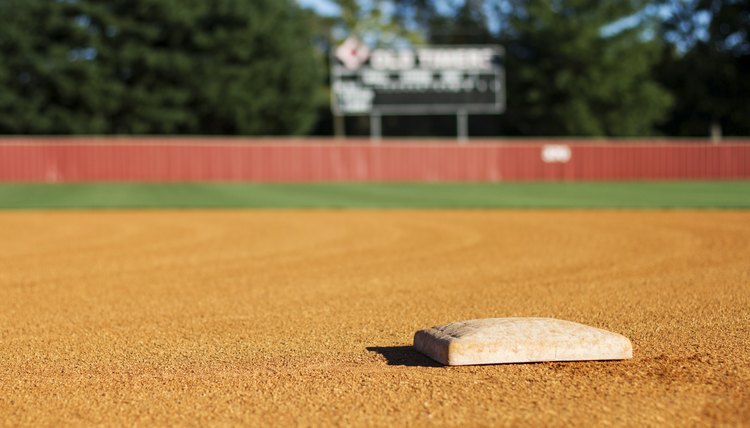 Public schools often have a difficult time securing money for extracurricular activities such as sports. Several foundations help fill this gap by providing grants for public school athletic and baseball facilities so that students can play and enjoy sports.
The Baseball Tomorrow Fund
The Baseball Tomorrow Fund is one of the most prominent providers of grants to public schools for athletic and baseball facilities. The fund is a joint project of Major League Baseball and the Major League Baseball Players' Union Fund. Grants from the Baseball Tomorrow Fund can be used to encourage student participation in baseball and softball by constructing new fields, purchasing uniforms and for other baseball- and softball-related expenses.
Baseball Tomorrow Fund 245 Park Ave. New York, NY 10167 212- 931-7800 mlb.mlb.com/mlb/official_info/community/btf.jsp
NFL Network Keep Gym in School Program
The NFL Network, a TV network that covers the National Football League, also provides grants to schools in need to help them provide or update athletic facilities. The money can also be used to purchase equipment, pay teacher and coach salaries, and create a physical education program appropriate for students in middle and high schools.
NFL Network 10950 Washington Blvd. Suite 100 Culver City, CA 90232 310-840-4635 www.keepgyminschool.com/
U.S. Soccer Foundation Field Grants
To encourage public schools to offer athletic facilities for soccer players, the U.S. Soccer Foundation makes two types of field grants available to needy schools. The first type, the Field Grant, provides funds for schools to install natural grass soccer fields. The second type, the Synthetic Field Grant, provides funds for schools to install synthetic soccer fields indoors or outdoors. The U.S. Soccer Foundation also provides grants to fund public school soccer programs.
U.S. Soccer Foundation 1211 Connecticut Ave. NW Suite 500 Washington, DC 20036 202-872-9277 www.ussoccerfoundation.org/site/c.ipIQKXOvFoG/b.5353055/k.BE1E/Home.htm
Charlotte Martin Foundation
The Charlotte Martin Foundation provides money to public schools in Alaska, Idaho, Montana, Oregon and Washington. This money is used to provide sports opportunities for underprivileged schoolchildren, especially those who live in rural areas without access to sports facilities. Money can be used to pay for athletic and baseball facilities in the public schools that receive them.
References
Resources
Writer Bio
A.L. Kennedy is a professional grant writer and nonprofit consultant. She has been writing and editing for various nonfiction publications since 2004. Her work includes various articles on nonprofit law, human resources, health and fitness for both print and online publications. She has a Bachelor of Arts from the University of South Alabama.