What Does It Take to Be an NFL Player?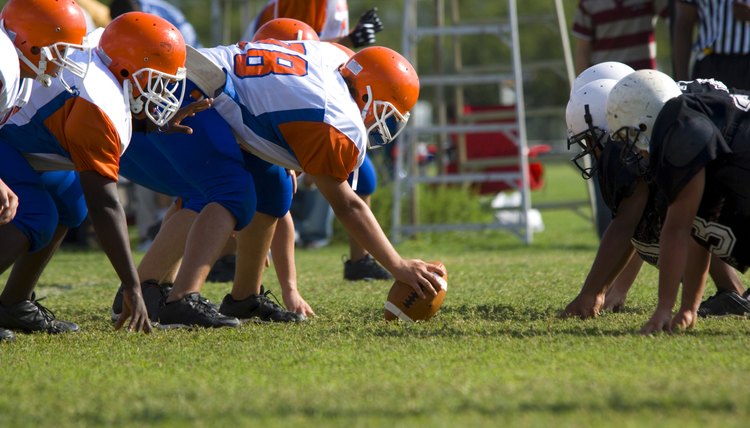 The NFL is the pinnacle of organized football. It employs the best players in the world, and the game itself unfolds under the biggest of media spotlights. Yet every one of those professional players had a moment where they stepped onto a football field for the first time, with dreams of the NFL so far away. Several attributes are shared by those that have made the ascent successfully through youth and college football to the professional ranks. Keep in mind, however, the process exists to separate the rare few who are qualified from all the players who aren't.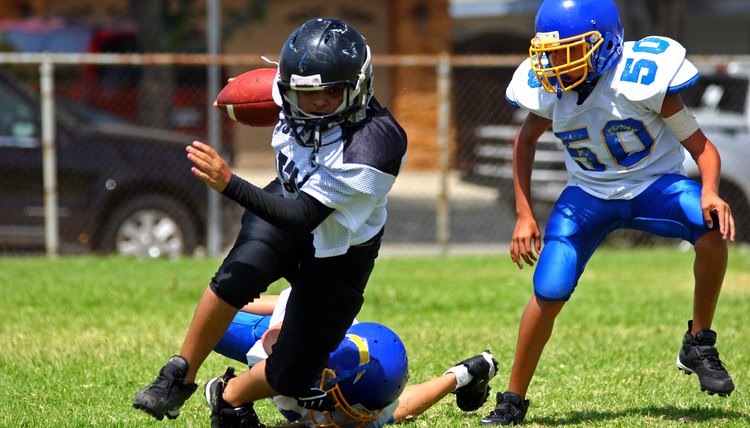 miflippo/iStock/Getty Images
The path to the NFL begins at the youth level. While many players begin playing football in high school, the competitive nature of college recruiting has created a cottage industry of personal coaching and instruction for children playing in Pop Warner as young as 5 years old. The players who can make the biggest impact at the high school level, and who can garner conference and state recognition for their play, have the best chance to get recruited by college teams. The more experience and development players get before high school usually helps those players stand out.
Scout It Out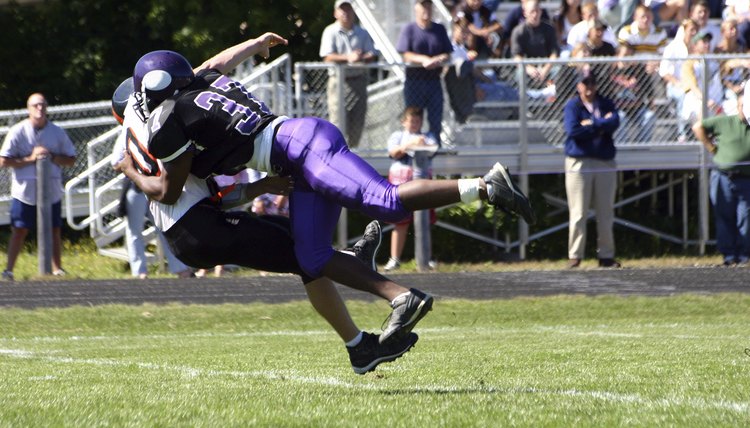 miflippo/iStock/Getty Images
Players who rise to the top of their high school conferences get noticed by college recruiters. Obviously, this takes a strong work ethic, athletic skills, talent for the sport itself and the ability to execute consistently while minimizing mistakes. College programs often cull local, state and sometimes national prep football headlines, looking for the playmakers who appear consistently. Players who make all-league, all-state or all-American honors receive heavy attention from college teams. The college recruiting process can be difficult for players; the best will have multiple options for college play. This choice is often the most important one to make. Factors such as playing time, the coaching staff's NFL experience, the prominence of the college program and the amount of media attention potentially available are all factors requiring careful consideration. Mid-level players may receive scouting and offers from smaller colleges, but those players will have to make an effort to sell their talents more than top players usually do.
The Old College Try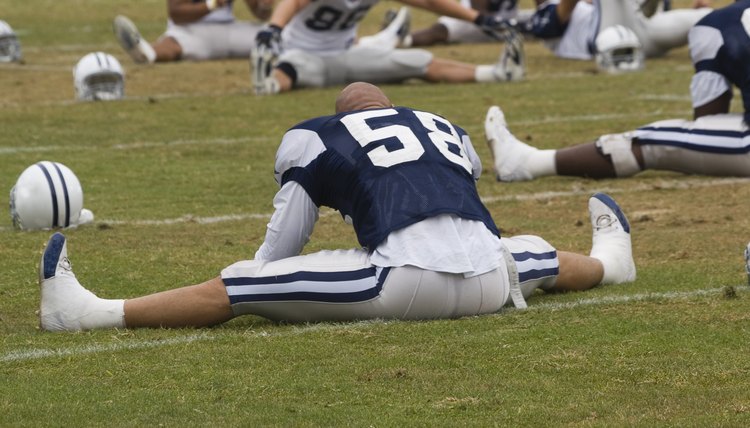 miflippo/iStock/Getty Images
The scouting and recruiting process leads the best and most talented players to the college ranks. But players who didn't make it successfully through this process to gain a scholarship with a college team have options. Many teams try out groups of walk-on players throughout the preseason to add depth, fill out the practice squad and find additional impact players without using valuable scholarships that are set by the NCAA. To make it onto the starting roster of a college team as a walk-on takes talent and considerable drive, and a number of walk-on players have used that dedication and drive to make it to the NFL.
Drafted and Undrafted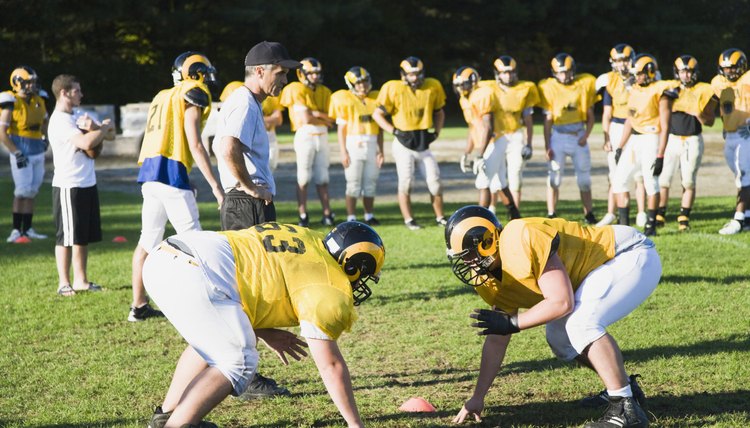 miflippo/iStock/Getty Images
The college players who perform at the highest level consistently while garnering national media attention, and players who win collegiate awards and are named to all-conference and all-star teams will have a leg up and be considered as NFL Draft potential for the league's 32 teams. Three years following a player's high school graduation date, he is eligible to declare for the NFL Draft. Many players will have a sense where they will rate in the draft, although this is by no means a lock. Some players who declare won't be drafted at all and can sign as an undrafted free agent with NFL teams. Drafted players and undrafted free agents go to NFL training camps in July, where open competition for roster slots and practice squad assignments take place.
References
Writer Bio
Bobby R. Goldsmith is a writer and editor with over 12 years of experience in journalism, marketing and academics. His work has been published by the Santa Fe Writers Project, "DASH Literary Journal," the "Inland Valley Daily Bulletin" and WiseGEEK.