What Are the Best Instructional Boxing DVDs?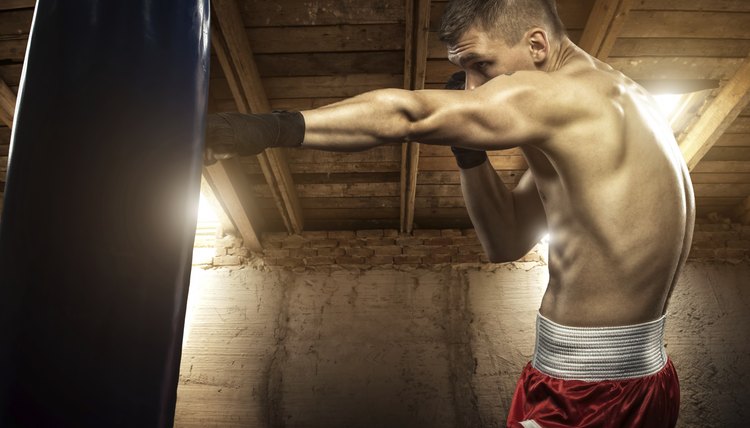 Beginning boxers need a class and a qualified teacher, but DVDs are a great tool if you want to improve your technique by watching other experts. Former professional boxers and world-famous trainers provide the benefit of their expertise for just a few dollars. Select a DVD that fits your current needs and add to your library as your own prowess progresses.
Boxing Fitness Institute
Boxing for fitness is increasingly popular with both men and women. Tony Spain, a pioneer in this field, has compiled a video for learners that takes you through 20 techniques including how to wrap your hands and put the gloves, warm-up routines and a range of defensive and offensive stances.
You Can Learn To Box
Kenny Weldon, who worked with Evander Holyfield and two Olympic boxers among many others, has a set of five instructional DVDs aimed at beginners more interested in boxing as a sport than just for fitness. Weldon places great emphasis on the basic techniques and presents his material clearly. For beginners, these DVDs provide the level of detail that ensures no step is left unlearned.
Specific Techniques
Title Boxing, a specialist retailer for all things boxing, publishes a selection of training DVDs in both general techniques and specific techniques, such as how to use a punch bag and advanced punching techniques. The Title series is made by respected coaches such as Freddy Roach, Jeff Fenech and Justin Fortune.
Writer Bio
Henry is a freelance writer and personal trainer living in New York City. You can find out more about him by visiting his website: henryhalse.com.