How to Become a Golden Gloves Boxer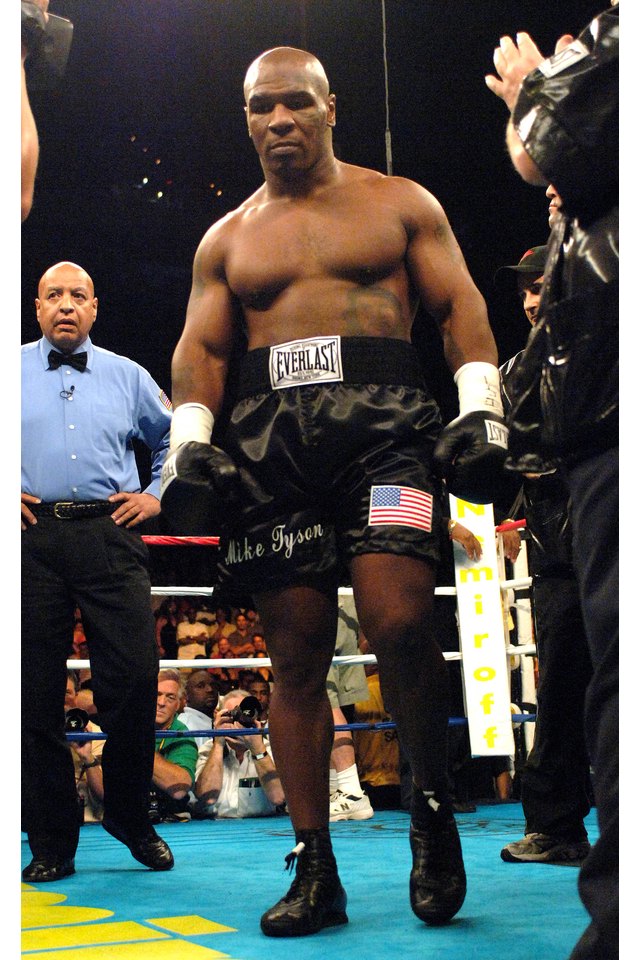 Golden Gloves boxing has a long and rich history. Some of the most notable boxers of all time, such as Joe Louis, Cassius Clay (Muhammad Ali), "Sugar" Ray Leonard, Thomas Hearns and Oscar de la Hoya were all one-time Golden Gloves champions. Golden Gloves sanctions amateur boxing matches all over the country, culminating in their annual national tournament. Ensuring that you are healthy enough to box, obtaining a USA boxing license and joining a Golden Gloves franchise are the key steps to becoming a Golden Gloves boxer.
Obtain an application for a boxing license from your state's boxing commission. Contact your physician and undergo a thorough physical examination. Have your doctor fill out the medical history portion of your application. Include a copy of your birth certificate and two current passport-sized photos of yourself. List any affiliations with the boxing club you train at (or list yourself as unattached). Include any fees necessary to obtain the license.
Join an official Golden Gloves franchise. As of 2011, there are 30 franchises located around the country. If you join an out-of-state franchise, you will need to obtain a boxing license from the state where that Golden Gloves franchise is located.
Supply your own boxing gear. This includes a non-rubber fitted mouthpiece, socks, unadorned trunks with a contrasting-color waistband, a tank-top-style shirt without sleeves (should be a contrasting color to boxing trunks and long enough to be able to be tucked into the trunks), gauze and tape (no handwraps), boxing shoes and groin protector. Supply your own boxing gloves and headgear for sparring and training. These will be supplied to you for sanctioned boxing matches. Use 10-ounce gloves if you weigh between 106 and 152 pounds and 12-ounce gloves if you weigh more than 164 pounds.
Maintain your amateur status. Do not accept payment of any kind for any boxing matches you participate in. You cannot box in Golden Gloves-sanctioned tournaments unless you are an amateur.
Work with a trainer and coach for sparring and training purposes only; they will not be able to coach you during sanctioned matches and cannot be present in the weigh-in room or at the clerk's table.
Sign up to compete in officially-sanctioned Golden Gloves tournaments. Be prepared to supply two forms of identification and your USA boxing license or passbook at the check-in table on the day of your first fight (your license will be held by the tournament officials until the end of your fights).
Make the weight of your chosen weight class on the date of your fight. You cannot change weight classes within seven days of your next match (exceptions: 3 pounds for preliminary-round fights, 2 pounds for quarterfinal-round fights, 1 pound for semifinal-round fights).
References
Writer Bio
Based in Virginia Beach, Mark S. Baker has been working in editorial for more than 20 years. He has served as a writer and editor for publications such as the "Houston Post," "Boca Raton News" and "Interactive Week," among others. Baker also has a culinary arts degree from Johnson & Wales University and has his own catering business.