How to Fix an E-2 Error Message on a Schwinn Exercise Bike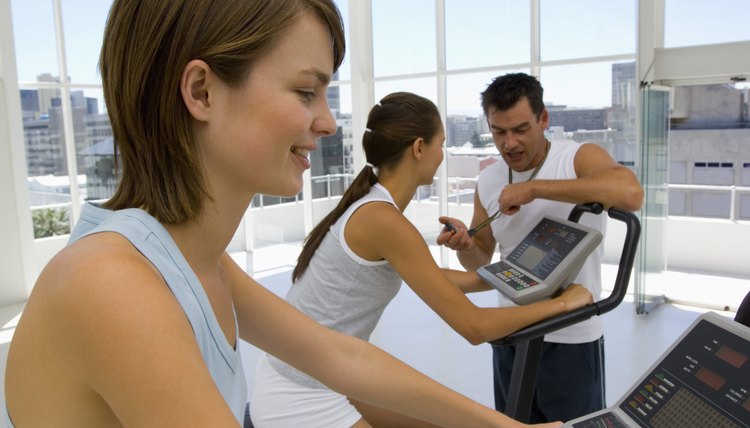 Bicycles on the whole have become more complex. This includes exercise bikes with their computerized monitoring of distance ridden, cadence, speed and heart rate. Among the various error messages a rider might see is E-2, which indicates a data cable issue. The repair process for the E-2 error is similar on all Schwinn computerized exercise bicycles.
Data Cable Looseness
Use the Phillips-head screwdriver to remove the Phillips-head screws that attach the console to the mast.
Lift the console off the mast until it exposes a flat cable.
Push the cable into the console if it's loose. Snap the cable latch downward.
Place the console back on the mast.
Use the Phillips-head screwdriver to tighten the Phillips-head screws that secure the console.
Data Cable Check
Use the Allen wrench to loosen the hex bolts that hold the console mast.
Lift the console mast away from the resistance housing.
Examine the cable for crimps or cuts. If it's crimped, straighten out the cable. If it's cut, replace the cable.
Put the console back in place and use the Allen wrench to tighten the hex bolts until it's firmly in place.
Tips
If you need to order a new cable from Schwinn, you will need to know the model and serial number. The number is under the rear stabilizer bar beneath the seat.
Writer Bio
David Dorion has been a professional writer for more than 10 years. He has published stories in the "Los Angeles Times" and the "USC College Magazine." A graduate of the University of Southern California with an M.A. in writing, Dorion lives in Los Angeles.