How to Get the Best Results With P90X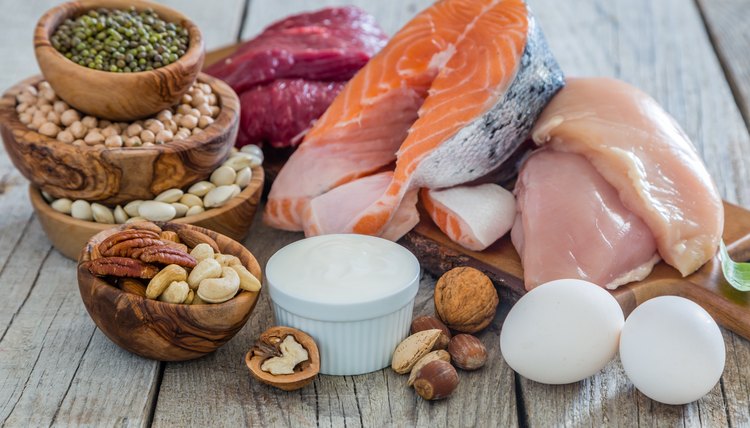 A challenging at-home fitness program, P90X aims to drastically change your body in just 90 days. The program uses a complex system of high-intensity cardiovascular workouts, strength training routines and gentle stretching to challenge the body on a daily basis. When done correctly, the exercise program not only results in weight loss, but also increased endurance, strength, flexibility and balance. You will get the best results by never missing a workout and by paying attention to your diet and recovery.
Choose the Right Program
Decide which P90X program schedule best matches your fitness needs. The "Classic" schedule focuses on high-intensity strength training exercises to build muscle and increase strength. The "Lean" schedule focuses on cardiovascular workouts and aims to burn fat and reduce body weight. If you are looking for a more intense workout program, the "Doubles" schedule combines the benefits of both the "Classic" and the "Lean" programs. However, it does require you to complete two workouts on some days.
Don't Miss or Change a Workout
Follow your chosen P90X schedule. Unless absolutely necessary, do not change the daily and weekly routines. Throughout the 90 days, the schedule identifies which workout video you should do each day. The creators of the program utilize the strategy of "muscle confusion," which consistently challenges your body with new movements. The P90X schedule was designed to target specific muscles at specific times. For this reason, it is important to follow the schedule as created.
Work Hard
Give every workout your all to get the best results. You may have heard of target heart rate zones for burning fat and threshold training. Unless you are an elite athlete or training for an endurance event, your heart rate zone doesn't matter. All that matters is that you work to your potential.
During the high-intensity periods of a workout, go to your limit. Push as hard as you can, then recover during rest breaks. If you do this each and every workout, you will see dramatic changes in your cardiovascular fitness and body composition.
Recover
Drink a glass of the P90X Results and Recovery Formula within an hour after finishing each workout. The orange-flavored drink contains a complex blend of simple carbohydrates, complex carbohydrates, protein, vitamins and antioxidants. When combined, these nutrients work together to repair muscles and soothe the body. Although the post-workout drink isn't required, the creators of P90X claim that drinking it will enhance your recovery and results.
Eat Healthy
Follow the P90X nutrition plan throughout the workout. The nutrition plan is divided into three phases; these three phases are designed to complement the three phases of the exercise program. During the first phase, focus on high-protein meals. During the second phase, balance your proteins with carbohydrates for extra energy. Finish the program with the third phase of the nutrition plan, which focuses on complex carbohydrate choices. The more closely you follow the nutrition program the better your results will be.
Keep It Up
Stay motivated throughout the 90 days. The program is intense and requires a significant amount of commitment and dedication. Utilize a support system to keep yourself motivated every day. Choose the source of support that works best for you. While some people might enjoy working out with a friend, others might obtain motivation by posting weekly pictures online.
References
Writer Bio
Krista Sheehan is a registered nurse and professional writer. She works in a neonatal intensive care unit (NICU) and her previous nursing experience includes geriatrics, pulmonary disorders and home health care. Her professional writing works focus mainly on the subjects of physical health, fitness, nutrition and positive lifestyle changes.