How to Replace a Timex Ironman Wristband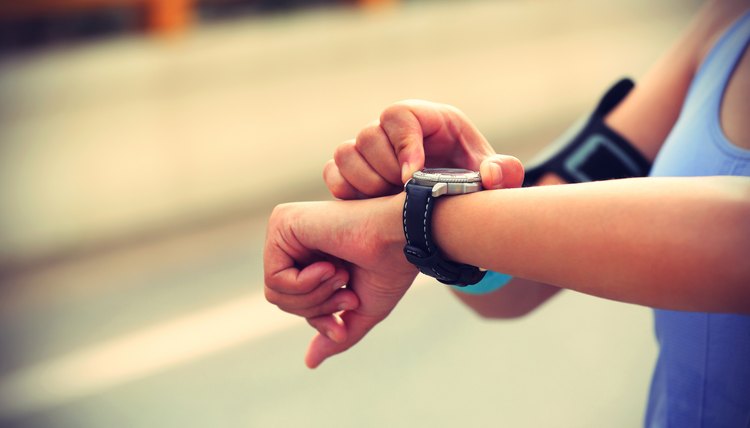 Timex has a large selection of Ironman watches designed for both male and female athletes. Different models have a range of training aids from lap times to heart rate monitors and GPS capabilities. If the watch band breaks, gets worn in appearance or you would simply like a new look, it is possible to take off the old band and replace it with a new one yourself. Watchbands and bar-removal tools can be bought online or at a jewelry or discount store.
Place your watch on its side on a flat surface with the back of the watch facing towards you. Examine where the band meets the watch case and locate the metal bar that goes through the watch band to connect it to the case – this is a spring bar.
Insert the forked end of the spring-bar tool between the side of the watch band and the watch case and push it down towards the band to compress one end of the spring bar. Push it towards you so the end of the spring bar comes out of the watch case. Use your fingers to remove the watch band from that side of the watch. Remove the spring bar from the band and place it in a small container.
Turn the watch case around and repeat step 2 for the other half of the watch band. Make sure you know which part of the watch band goes on which side of the watch. You can draw a rough sketch as a memory jogger if you think you might forget.
Take the new band and make sure you know which half is going on which side of your watch. If it came with new spring bars, use those to attach it – if not, use the ones you removed from the old watch band.
Place the watch case on its side with the back towards you. Push the spring bar through the end of the new band and position it so that the bottom end of the spring bar is sitting in the recessed hole in the watch case. Check that you have the correct part of the watch band and that it is not inside-out or upside down, then use the spring bar tool to push down to engage the spring and push it into place. Gently move the band a little to ensure that it is fully in the recessed hole – this may take more than one attempt until you get it right.
Repeat the step 5 for the other half of the watch band. Once you have both ends of the new watch band installed properly, you can put your watch on and use it.
Tips
Measure your watch strap carefully before ordering a new one. If the new watch band is too wide it will not fit the casing.