Information on the Murray Bikes of the '80s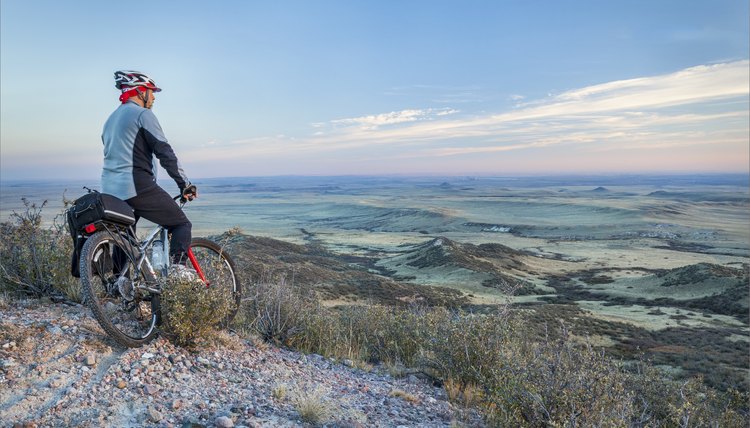 The history of U.S. bicycle manufacturing is a tale of booms and busts spanning the entire 20th century. The Murray Ohio Manufacturing Co., a competitor of Schwinn, Huffy and other manufacturers, made high-quality bicycles in the first half the century, which are sought after by modern collectors. By the 1980s, Murray was making budget bikes for mass retail in discount stores.
Company History
The company making Murray bicycles was founded in 1919 as the Murray Ohio Manufacturing Co. Initially, the manufacturing focus was on car parts, including gas tanks and fenders. The first Murray factory was in Cleveland, Ohio. In the 1930s, Murray started making bicycles, aimed primarily at the U.S. youth market. Production stopped during World War II, but in the postwar era, Murray became a successful low-cost bicycle manufacturer. Murray undercut competitors' prices and sold millions of bikes through department stores such as Sears.
1980s Developments
Like other U.S. bicycle manufacturers, Murray started making BMX-style bikes for the youth market in the late 1970s. Production of BMX bikes continued into the 1980s. In 1982, Schwinn moved one-third of its overall production to the Murray factory in Nashville, Tennessee. Bike manufacturers in general were battling declining sales during the 1980s. Murray's solution to this problem was to mass-produce bicycles cheaply and sell them through big-box discount stores. Although sales volume increased, overall profits were disappointing. The English company Tomkins bought out Murray in 1988.
1980s Bicycles
During the 1980s, Murray bicycles varied in style and quality. One of the rarer models was the Murray cruiser bike with a 26-inch frame, made for only a short period of time during the early 1980s. Murray also manufactured budget BMX bikes on 20- to 24-inch frames during the early years of the decade. Because Murray's 1980s bikes were made on a low budget, problems with quality and durability were common. Ken Kifer's Bike Pages says cheap Murray bikes of this era often had problems with wobbly wheels, poor-quality components and improper initial assembly. Some new Murray bikes would last only about 500 miles, according to Ken Kifer's Bike Pages.
1990s and 21st Century
By 1996, there were only three major U.S. bicycle manufacturers in operation -- Murray, Huffy and Roadmaster. In a legal challenge, it was ruled that Chinese bicycle imports were not a threat to U.S. manufacturers. However, some U.S. companies were unable to compete with imported bicycles from China. By 1999, Murray and Roadmaster had ceased production. The Murray brand is, in 2010, found on lawn equipment such as mowers.
Writer Bio
Jae Allen has been a writer since 1999, with articles published in "The Hub," "Innocent Words" and "Rhythm." She has worked as a medical writer, paralegal, veterinary assistant, stage manager, session musician, ghostwriter and university professor. Allen specializes in travel, health/fitness, animals and other topics.