Western Flyer Bicycle History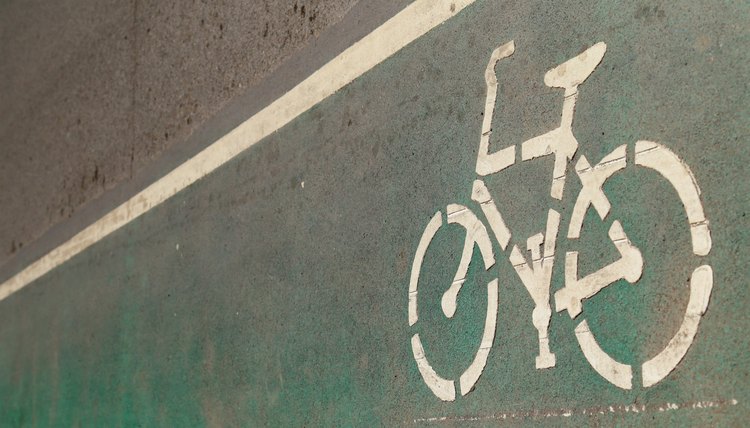 Founded in 1909 by George Pepperdine, Western Auto Supply Company consisted of a chain of automotive parts stores. However, Western Auto Supply started expanding its business with other products and stores in 1921 and eventually entered the bicycle industry by manufacturing Western Flyer bicycles around 1930. Throughout production of the bike, the Western Flyer was recognized for quality at a reasonable price.
Manufacturer
Though Western Auto Supply owned Western Flyer, the bicycle was produced by other manufacturers. Regardless of who produced the bikes, they all carried the Western Flyer name. Two of the biggest names that manufactured Western Flyer bicycles were Huffy and Murray. Other companies that produced Western Flyer bicycles included Shelby Cycle, Cleveland Welding, Murray-Ohio and Huffman Manufacturing.
Time Frame
Western Flyer bicycles were first produced in the 1930s and continued until they were discontinued in 1959. Throughout that time, several notable models were produced. The Speedline Airflo, for example, was one of the most popular models in the late 1930s, and the Western Flyer X-53 became popular in the 1950s.
Features
Each Western Flyer contained specific features along with new designs and materials. The Western Flyer X-53 was made with a specially designed frame made from hydrogen-brazed seamless steel. While the Western Flyer bicycles were durable and comfortable, the frames were heavy, weighing about 76 pounds. Western Flyer changed the colors of each model from year to year along with using serial numbers to identify the year and model of each bicycle.
Price
When the Western Flyer bicycles were being produced from the 1930s to 1950s, they sold for about $75. As of 2011, however, the price for authentic vintage models can sell anywhere from $100 to more than $1,000 through antique shows or auctions. The current price for Western Flyer bicycles depends on the model, condition and original manufacturer. One of the most collectible Western Flyer bicycles is the Speedline Airflo, made in the 1930s by Shelby Cycle.
Writer Bio
Based in Nebraska, Jeremy Hoefs began writing fitness, nutrition, outdoor and hunting articles in 2006. His articles have been published in "Star City Sports," "Hunting Fitness Magazine" and RutWear field journals, as well as on the Western Whitetail website. Hoefs graduated with a Bachelor of Science in exercise science from Nebraska Wesleyan University.