Grants for Soccer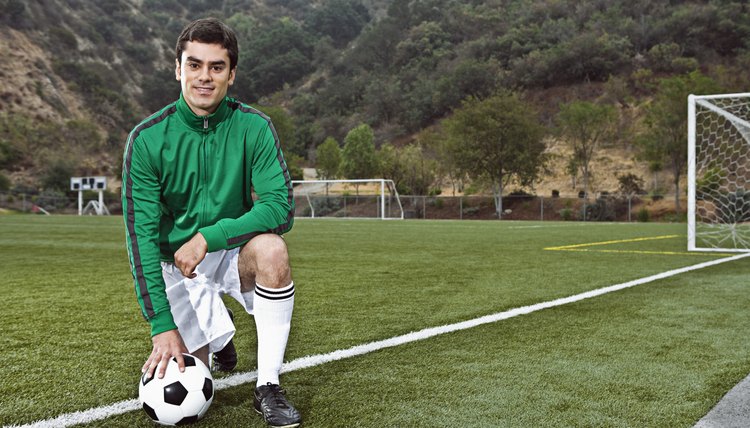 Millions of dollars in grant money is available each year to support soccer programs, although most organizations place a cap, such as $100,000, on how much money may be requested. Finding a grant and sifting through the eligibility criteria is just the first step in obtaining funding for your organization. The next step is to put together a proposal that clearly demonstrates your need and how the funds will benefit participants.
Youth Grants
U.S. Youth Soccer awards grants to U.S. Youth Soccer state associations. The organization also gives grants to programs affiliated with U.S. Youth Soccer, including TOPSoccer. TOPSoccer-specific grants assist programs that help bring soccer opportunities to young people with physical or mental disabilities. To qualify for either type of grant, a group must be at least 3 years old. Programs that serve children under age 12 receive priority. Grants for both programs are awarded yearly. Successful applicants are the ones that best demonstrate their adherence to U.S. Youth Soccer's mission, which is fostering the physical, emotional and mental growth and development of young players. U.S. Youth Soccer awarded 10 TOPSoccer grants and 15 recreation program grants in 2010. U.S. Youth Soccer is the largest member of the United States Soccer Federation.
Soccer Accross America
The aim of Soccer Across America grants is to help organizations start new soccer programs in communities that are underserved. The main focus is on making soccer available to low-income children. Soccer Across America also provides administrative guidance and soccer training for players and organizations. Applicants who fit U.S. Youth Soccer's mission fare the best. That's because U.S. Youth Soccer awards Soccer Across America grants. In 2010, 14 Soccer Across America grants were awarded.
Program Grants
The U.S. Soccer Foundation also awards grants. Eligible entities include nonprofit organizations, municipalities, schools and tribal nations with a soccer-specific project or program. Program grants help organizations pay for equipment, uniforms, facility rental, travel costs, registration costs and training for players, referees and coaches. The most successful applicants are those that serve economically disadvantaged urban areas with populations of 50,000 or more. Organizations that emphasize anti-drug or anti-violence programs or advocate healthy lifestyles also have priority.
Field Grants
If you meet U.S. Soccer Foundation criteria you also may apply for field grants and footprint field grants. Field grants help organizations plan, design and build soccer fields. Footprint grants are given to organizations building synthetic grass soccer fields. To apply, an organization needs to have a minimum 10-year lease/land use agreement in place. To apply for funds for lights, written authorization from the community in which the project is being built is required.
Resources
Writer Bio
Linda Tarr Kent is a reporter and editor with more than 20 years experience at Gannett Company Inc., The McClatchy Company, Sound Publishing Inc., Mach Publishing, MomFit The Movement and other companies. Her area of expertise is health and fitness. She is a Bosu fitness and stand-up paddle surfing instructor. Kent holds a bachelor's degree in journalism from Washington State University.