The Distance From the Pitching Mound to the Batter in Little League Softball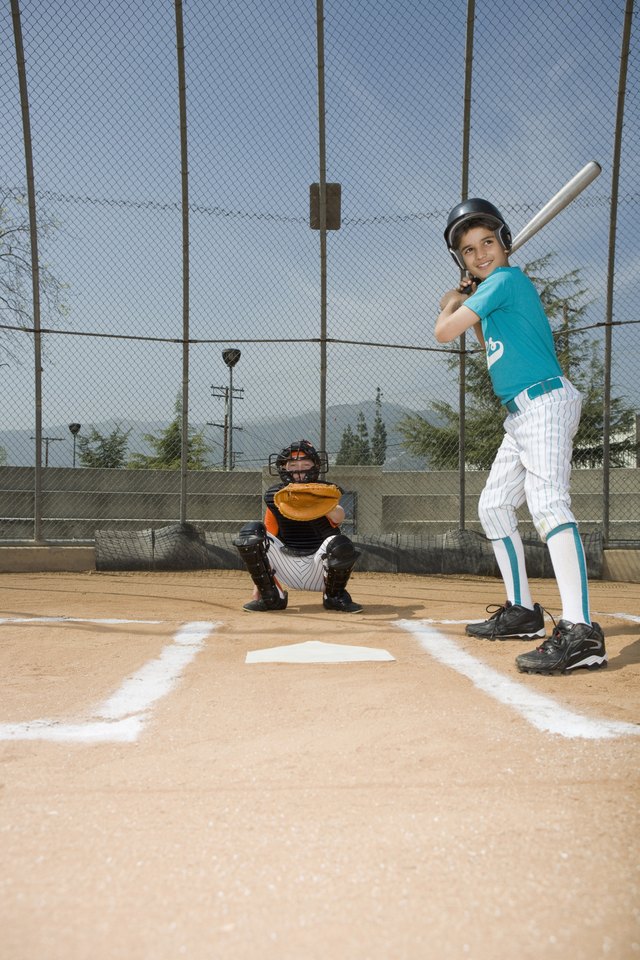 The Little League Softball Division, sometimes referred to as the Major Division, is one of many softball divisions available for children ages 5 to 18. The distance between the pitcher's mound and home plate varies between 35 and 43 feet depending on the age division.
Age Requirements
The boys and girls Little League Softball Division is for boys and girls ages 9 to 12. Local leagues have the option of changing the age requirements and may decide to limit this division to boys and girls ages 10 to 12 or just 11- and 12-year olds.
Distance to Batter
Little League Division games are played on a 60-foot diamond with a distance of 40 feet from the mound to home plate. The exact distance from the mound to the batter can be a little less than or more than 40 feet depending on where the batter stands in the batter's box. The box is 6 feet long, which allows the batter to stand slightly closer to or slightly farther away from the pitcher.