How to Troubleshoot a True 500 Treadmill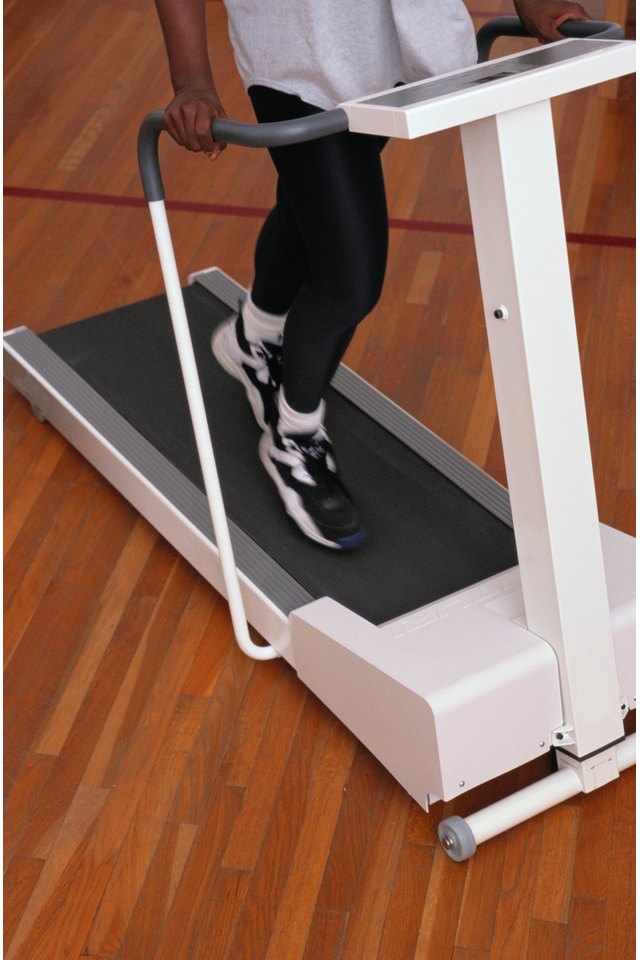 The discontinued True 500 Series treadmill is recognized for its quality and value when compared to other treadmills in the True lineup, according to TreadmillTips.com. True treadmills are often renowned for their high-quality belts and quiet running motors. However, the True 500 treadmill, like most machines, may encounter difficulty functioning at times. If the treadmill stops operating correctly or begins making unusual sounds, you should stop exercising immediately and diagnose the problem.
Turn off the treadmill and unplug the machine. Wait for at least five minutes and then plug the treadmill back in and turn the machine on. Check to see if the problem persists.
Locate the circuit breaker on the machine to the left of the power cord if the machine does not maintain power. If the circuit breaker is tripped, it is a sign that the motor, power supply board or control circuit board has been damaged and should be replaced.
Check the LED display for an indication of what the problem may be. The True 500 carries out automatic diagnostic readings of many components. A single word error code will display on the LED that tells you if there is a problem in the incline, acceleration or general data transmitted from the belt.
Open the motor housing on the treadmill if the belt is jerky, making excessive noise or does not otherwise operate properly. Remove any dust and debris that is caught in the drive train or incline motor belt.
Inspect the wiring connections to the particular area you are having problems with on the True 500. For example, if the treadmill belt moves, but the incline function is not working, the wiring to the incline may be bad. Search for frayed wires or signs of burned out components.
Lay a carpenter's level on the treadmill belt when it is at zero incline. Note if the treadmill is not on a level surface, as this can cause the belt to come out of alignment. Move the treadmill to a more level surface if possible. If that is not possible, place shims under the lowest corners of the treadmill to level it out.
Tighten the roller belt bolts with a hex wrench to adjust the alignment of the belt to the left or right if it is tracking to one side.
Tips
The motor and inner components of the True 500 treadmill should be cleaned once a month to prevent part wear. The belt should also be lubricated and regularly checked for correct tension.
References
Writer Bio
Writing professionally since 2005, Ryan Haas specializes in sports, politics and music. His work has appeared in "The Journal-Standard," SKNVibes and trackalerts. Haas holds a Bachelor of Arts in English and creative writing from the University of Illinois.