Nordic Track Treadmill Troubleshooting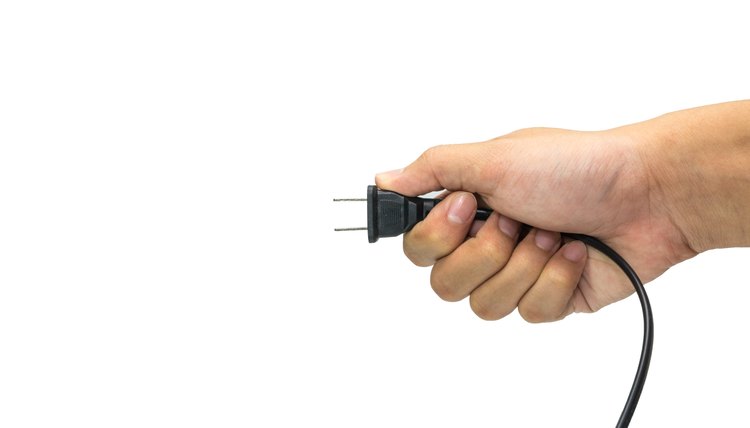 NordicTrack, the manufacturer of exercise equipment machines, offers a line of treadmills featuring models with adjustable inclines, a chest pulse sensor and a motorized walking belt. A console key operates the treadmill, while the hex key allows you to make adjustments to the machine. Many issues may be resolved by using one of the two keys when you are troubleshooting the machine.
Plug the power cord into a UL 1449 single-outlet surge suppressor and then plug the surge suppressor into an electrical outlet that is not GFCI-equipped if the power does not turn on. If the treadmill is plugged in and the power still does not work, make sure the key is in the console and that the Reset/Off circuit breaker has not been tripped. Press the switch to "Reset" if it has been tripped.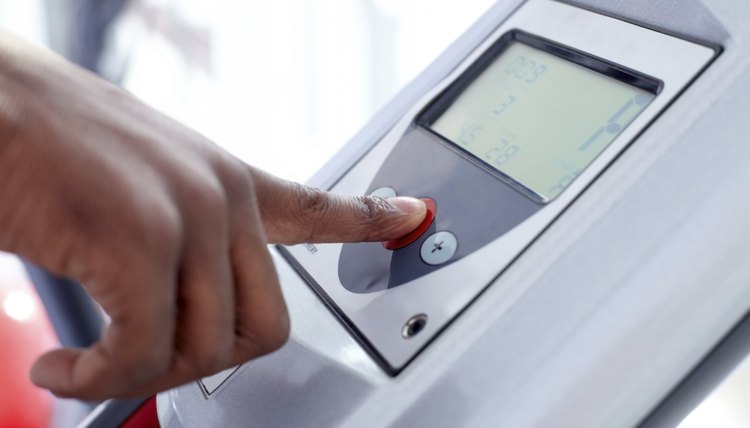 sirawit99/iStock/Getty Images
Check the Reset/Off circuit breaker if the power switches off while in use. Wait five minutes and switch the button to reset. Check that the power cord is still plugged in securely; pull the plug out and plug it back in after five minutes. Pull out the console key and reinsert to see if the machine will turn back on.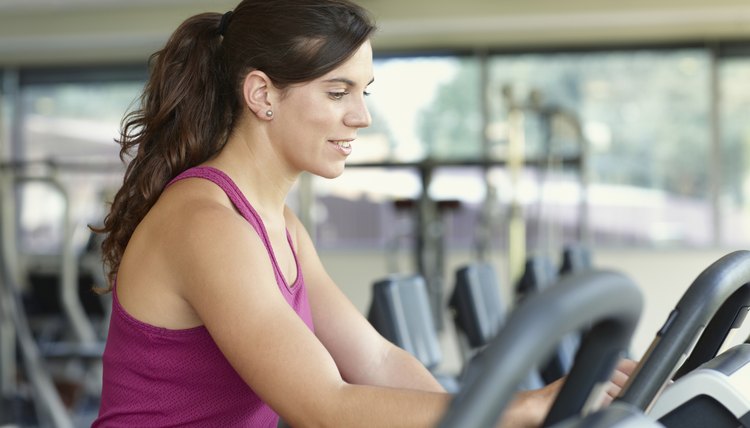 sirawit99/iStock/Getty Images
Remove the console key and unplug the treadmill to loosen the walking belt if it slows when in use. Turn the rear roller bolts counterclockwise with the hex key 1/4 of a turn until you can lift the walking belt's edges 3 to 4 inches from the platform.
Remove the key and unplug the treadmill to adjust the walking belt if it is off-center or slips when in use. Loosen the rear roller bolts with the hex key and reposition the walking belt. Tighten the roller bolts. Walk on the treadmill to determine if the walking belt is centered. If not, loosen the roller bolts again and make adjustments until the walking belt is centered.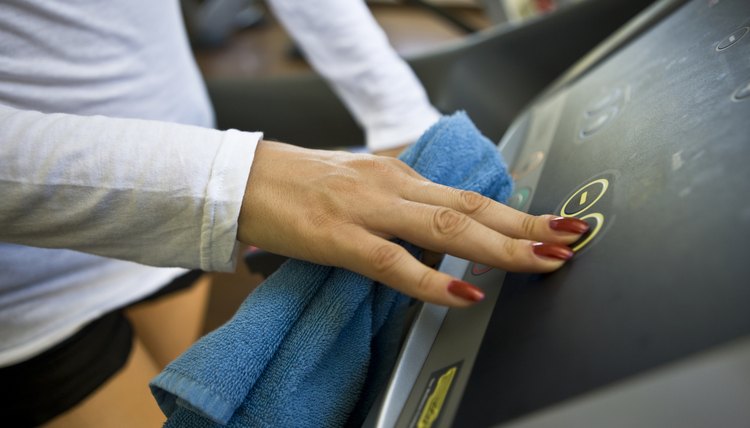 sirawit99/iStock/Getty Images
Recalibrate the incline system if the treadmill's incline does not adjust correctly. Press the "Incline" button and remove the console key. Wait a few seconds and replace the console key. The incline will automatically recalibrate by moving to the maximum incline level and then the minimum level.
Press the "Stop" button for a few seconds to turn off the demo mode if the console display stays lit after you remove the console key.
Tips
Consult the owner's manual for specific issues regarding your treadmill model.
Resources
Writer Bio
Sommer Leigh has produced home, garden, family and health content since 1997 for such nationally known publications as "Better Homes and Gardens," "Ladies' Home Journal," "Midwest Living," "Healthy Kids" and "American Baby." Leigh also owns a Web-consulting business and writes for several Internet publications. She has a Bachelor of Science in information technology and Web management from the University of Phoenix.