Miele Bicycle History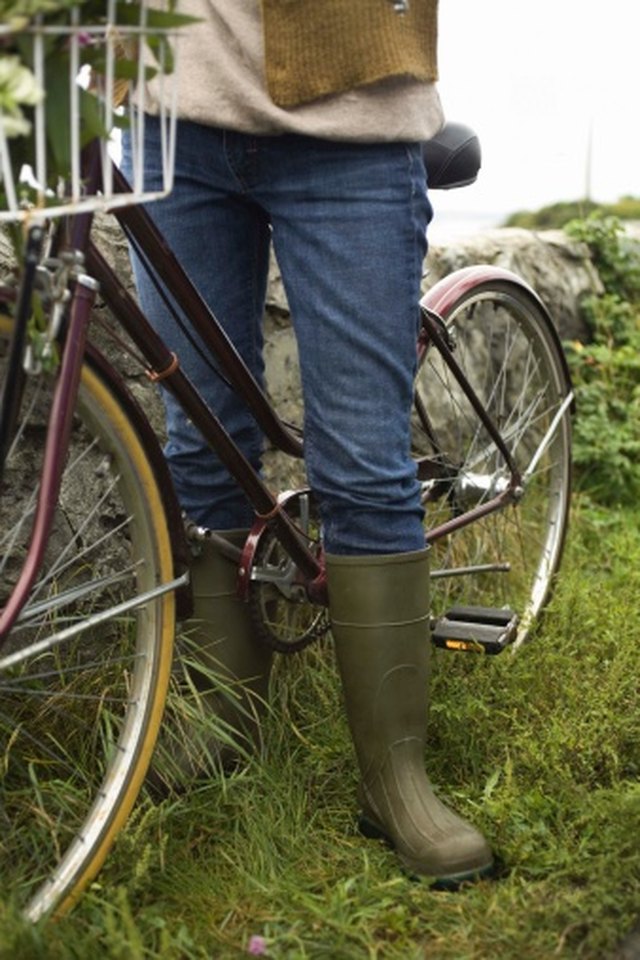 The German company Miele, believed to be the world's largest family-owned appliance company, was at one point during its long history known as a bicycle manufacturer. The bikes were made for everyday use, which were especially helpful during times of war. Miele no longer makes bicycles but Miele bikes can still be bought from a Canadian manufacturer that took on the Miele name under license.
Company Origins
Miele was founded in 1899 in Bielefeld, Germany. In 1924, the company manufactured its first line of bicycles, which included a single ladies' and single men's bike designed for daily heavy-duty use. Miele's bikes became known for quality and durability, and just three years after introducing their first products, the company expanded and began making new models, including touring, sports and town bikes. The bikes were offered in various colors and with options in type of handlebar and frame size.
Company Philosophy
Miele had a reputation for building strong and reliable bicycles. Even under the pressure of competitors who sold bikes for less, Miele stood by its manufacturing model, believing that people will pay more money for a quality product. The company explained its philosophy through newspaper advertising, claiming that Miele bicycles are not mass-produced, and are made with only the best materials and with great attention to detail. Every component of a Miele bike was taken into consideration. Saddles featured high-end leather, frames were made from a single piece of tubular steel, and the paintwork was applied four times on each bike.
Expansion
The company continued to grow through the 1930s and into the '60s, selling more than 1.2 million bicycles in that time. Miele expanded its line of products in 1960 to include dishwashers. The birth of the Miele dishwashers ushered in a new era for the company, as Miele shifted its focus to household appliances. The Bielefeld bicycle manufacturing plant was converted into an appliance production facility, as the well-known Miele bicycles were phased out.
Miele Bicycle Resurgence
The name Miele has always been synonymous with quality. This led the Canadian company Procycle to begin building Miele bikes under license again in 2000. The Saint-Georges, Quebec located manufacturer makes hybrids, mountain, BMX, specialty and kids bikes. The newer Miele-version bikes are performance-based and have moved away from the utility style of the original Miele bicycle designs. In 2006, Miele reopened its history museum after major renovations and devoted an exhibit to its bicycles, which includes its Saxonette model, Miele's first motorized bike.
References
Writer Bio
Dan Harriman began writing professionally in 2009 and has a varied background in marketing, ranging from sports management to music promotion. Harriman holds a Bachelor of Science in journalism with an emphasis on strategic communications from the University of Kansas and earned the International Advertising Association's diploma in marketing communications.