Who Manufactures Diamondback Bicycles?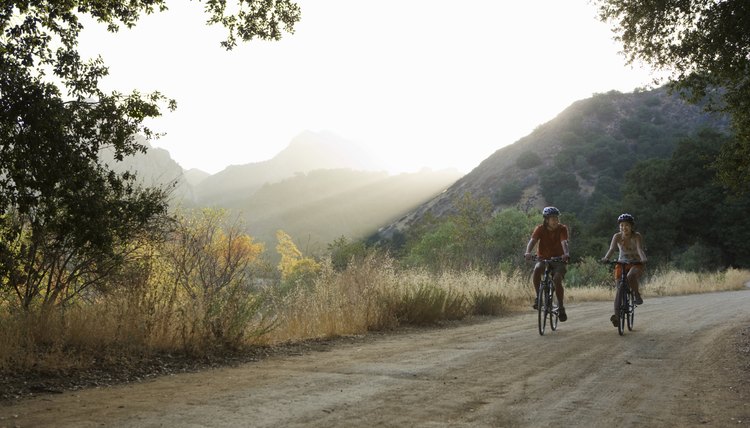 Diamondback bicycles are sold around the world in countries that include the United States, Canada, United Kingdom, Australia and Bangladesh. They make a wide range of bikes, including mountain, BMX, leisure, fitness, road, women's and youth bikes. They have changed their name several times since their beginnings in the 1970s and have changed ownership too. At the time of publication -- February 2014, they are owned by Raleigh America.
Centurion Beginnings
The bicycle company was founded in Camarillo, California, by Western State Imports in 1977. It began with BMX bikes that were sold under the brand name Centurion and quickly expanded to include mountain bikes. The 1982 Diamondback Ridge Runner was one of the first production mountain bikes in the world. Bikes were assembled in the United States from parts imported from overseas.
Name Changes and Sports Success
Quite early on, the Centurion brand name was changed to Diamond Back which later became DiamondBack and then Diamondback. In the late 1970s and early 1980s, the Diamondback BMX race team won many top US BMX races. In 1983, one of the characters in the movie "BMX Bandits" rode a Diamondback Senior Pro bike. Through the 1990s, the DBR (Diamond Back Racing) mountain bike team was highly successful at World Cups, World Championships and the 1996 Atlanta Olympics. They helped launch the careers of riders, including Cadel Evans.
Derby Cycle Corporation in 1999
In 1999, the Derby Cycle Corporation bought Diamondback from Western State Imports. Back in 1987, Derby Cycle had acquired the Raleigh Cycle Company that had been established by Frank Bowden in the late 1880s at Nottingham in England. And in 1988, Derby Cycle also bought the rights to Raleigh Cycle Co. of America. Derby Cycle made bicycles for both Diamondback and Raleigh from parts sourced overseas on the same assembly lines.
Raleigh America
By 2001, the Derby Cycle Corporation had financial problems and was going bankrupt. A successful management buyout was led by Alan Finden-Crofts for both the Raleigh and Diamondback brands. In February 2014, Raleigh America still owns both brands and has their headquarters in Kent, Washington. Today, most Diamondback bicycles are made by Kinesis Industries, a Taiwanese-based company with a factory in China that specialize in frames and forks.