Grants for Swimming Teams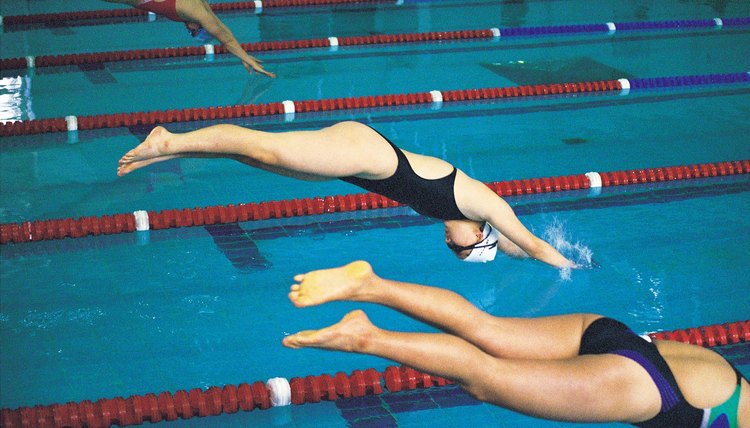 Grants to support swimming teams and swimmers are hard to find. Unlike basketball and football, swimming is not a high-revenue generating sport, and the inequality of sports funding starts at college level. The U.S. Masters Swimming Endowment Fund grants program, established in 1998, is the only organization in the country that provides funding to swimming teams, and focuses on areas of swimming that result in benefits for the participants.
About the Funding Organization
U.S. Masters Swimming is a nationwide not-for-profit organization with more than 700 clubs across the country. Since its inception in 1970, the organization's purpose has been to provide swimming opportunities for adults, with a focus on improved fitness and health. Programs include two annual national championship meets and other competitions held in various states, and teams of swimmers represent the organization internationally each year.
Endowment Fund
The grants program exists to provide funding for a broad range of swimming projects, and the donor has the option of deciding what his contribution should fund. The fund has four main focus areas. Medical and health research and outreach to adult fitness organizations both address the health and fitness criteria. Development assistance for new committees, clubs and swimming teams goes hand in hand with an educational component to improve leadership and to deal with contemporary swimming issues.
Policies
USMS gives grants to 501(c) 3 nonprofit organizations, although individuals may apply for scholarships. Projects that align with USMS's goals and objectives, such as the creation of new swimming teams or fitness programs, qualify for the funds. Grants are given for a particular purpose and are usually only awarded once, and the recipient organization must demonstrate that it does not discriminate on a variety of criteria.
Eligibility
To apply successfully for the USMS grant, an organization needs to demonstrate several additional criteria. These include fiscal responsibility and management that is qualified to see the project through successfully. Organizations able to obtain other funding to contribute financially towards the project get preference. The number of people that will benefit from receipt of the grant also affects the decision, as well as the number of volunteers that will support the project. Organizations that offer similar opportunities and services in swimming work together to reduce duplication, applications for the grant program are more likely to be successful.
References
Writer Bio
Tracey Sandilands has written professionally since 1990, covering business, home ownership and pets. She holds a professional business management qualification, a bachelor's degree in communications and a diploma in public relations and journalism. Sandilands is the former editor of an international property news portal and an experienced dog breeder and trainer.