When Is High School Soccer Season?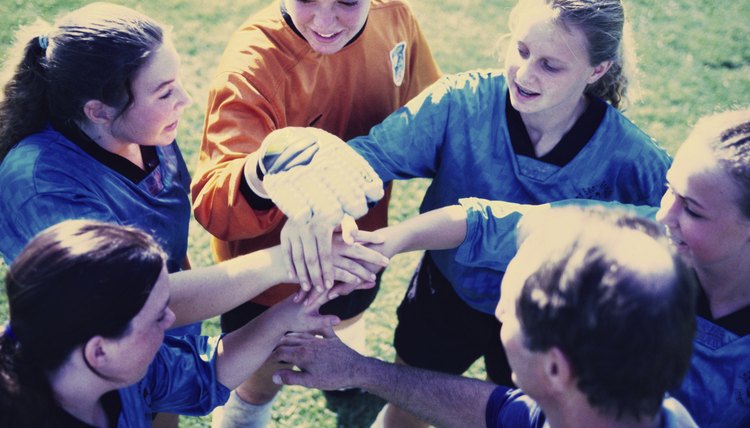 High school districts throughout the country are free to set soccer season at their discretion, typically in line with state high school athletic associations. Traditionally, though, soccer is a fall sport for both boys and girls, although certain states move girls' soccer to spring. And in California, schools may hold both boys' and girls' soccer in the spring.
Typical Sports Calendar
High schools typically place soccer as part of a fall menu of sports including football, cross-country and volleyball. Winter sports include basketball. Spring brings baseball, softball, tennis, track and lacrosse. You'll find exeptions though in the Sun Belt states. For example, in Arizona and Florida, boys' and girls' soccer is in the winter. This allows boys to play soccer after the fall football season, and girls to play after the fall volleyball season.
Ramifications for Star Players
For schools with fall soccer programs and the nation's top high school players, a 2012 change by U.S. Soccer created consternation. The U.S. Soccer Federation runs development academies that train especially gifted players for potential spots on the U.S. national men's team. The academies' move to a 10-month schedule took the nation's elite players away from their high school teams in the fall. The move prompted complaints from players and their families who enjoyed playing for teams strongly tied to their communities.
References
Writer Bio
An award-winning writer and editor, Rogue Parrish has worked at the Washington Post, the Baltimore Sun and at newspapers from England to Alaska. This world adventurer and travel book author, who graduates summa cum laude in journalism from the University of Maryland, specializes in travel and food -- as well as sports and fitness. She's also a property manager and writes on DIY projects.