What Is the Atomic Supercross Ski?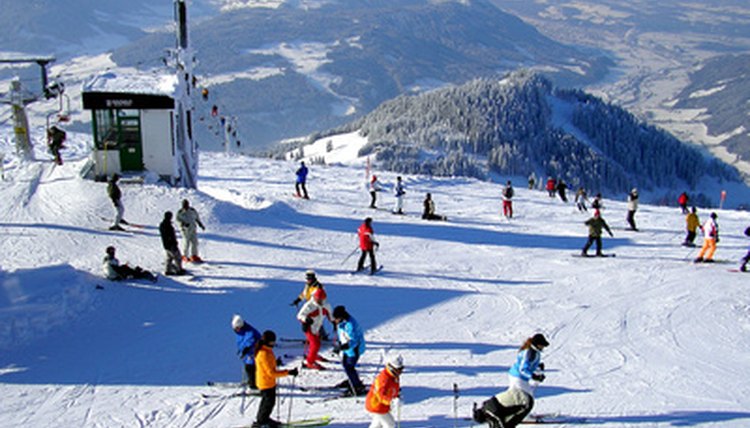 The Atomic Supercross (SX) series ski is made for experienced riders. It was designed for alpine racers but can be used all over the mountain. Atomic is a popular, trusted ski company. Their skis are well respected. The Supercross comes in different styles and lengths.
Design
This ski was made for alpine racing, which is high-speed downhill ski racing. It is a tough ski and heavier than most other Atomic makes. Atomic focused on making the super cuts better, so the skier will have more control at higher speeds. Also the ski is made to hold when the skier is turning, so racers will not have to worry about skidding out. This ski is also meant for experienced riders who fly down the mountain. Intermediate and beginner skiers should take heed at purchasing the Supercross series.
Compatibility
The Supercross series skis should be compatible with any alpine boot bindings. In order to get the most out of this ski, quality bindings are necessary. Don't expect to get the full quality of the Supercross unless quality bindings are attached. Putting on Atomic bindings on Atomic skis could be beneficial but is not necessary.
Pricing
The price of any new high end Supercross (SX) adult series skis, preferably the 10-12 series, should cost somewhere in the neighborhood of $330 to $700, as of May 2010. This cost does not include boots and bindings. The price of bindings ranges with quality and installation should cost around $20. Since the SX series is older, there are many used Supercross's out there on the market. When buying used make sure there is a picture of the ski, and the ski's are reasonably priced in reference to the cost of the new model. The SX series are also available in junior's sizes, which should cost around $200 without bindings.
History of Ski Cross
Ski cross is the race of four skiers down a pre laid track consisting of jumps and twists and turns. The skiers are going at extremely high speeds, yet have to make sharp turns, sometimes right after coming down from a jump. The sport is relatively new, but was a part of the 2010 Winter Olympics in Vancouver. The sport requires expert ski skills as well as top-of-the-line ski equipment.
Insight
The Atomic Supercross ski is an extremely versatile ski despite being labeled as a racing ski. It should not be used to grind any rails in the park but should be just fine catching air off jumps. Also this ski will allow riders to gain more control in their turns while maintaining high speeds on any run regardless of difficulty. This is a fast, high quality ski, meant for experts. Renting this ski for an intermediate skier would not be advantageous because a faster ski can throw off even the most experienced skier's ride.
References
Writer Bio
Drew Clancy worked as full time sports writer intern at Seacoast Media Group for four months and now freelances for them. He attended the University of New Hampshire and obtained a Bachelor of Arts in journalism, while contributing to the UNH newspaper for two years. Clancy has been writing for three years.