How to Become an International Cricket Umpire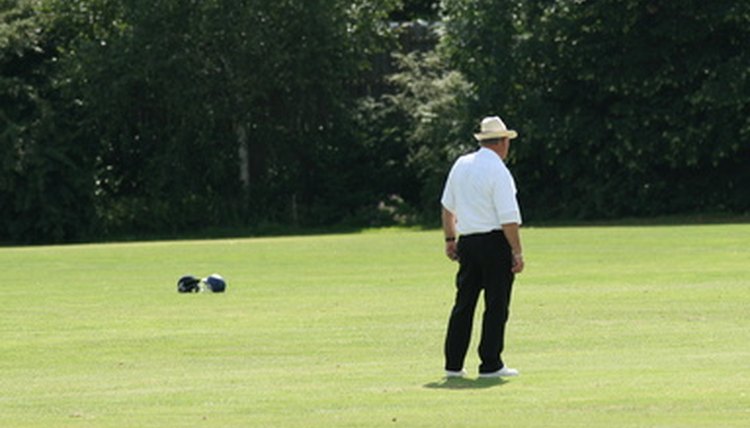 International cricket umpires face intense scrutiny, with electronic technology reviewing every decision they make. International umpires take such intense scrutiny in stride; they have overcome many steps and obstacles to reach their goal. Each of the council's full-member countries, Australia, Bangladesh, England, India, New Zealand, Pakistan, South Africa, Sri Lanka, West Indies, and Zimbabwe, nominate qualified umpires to the international and elite panels. The United States is an associate member, under the auspices of the West Indies.
Courses
Take the official course in umpiring. This combination of written and oral exams and assessments can last four years. The course gives U.S. umpires an equal chance (with umpires from more senior cricketing nations) of reaching international status. The USA Cricket Umpires' Association started its first official cricket umpires Training and Certification program in New Jersey in January 2010, under guidance from the The West Indies Cricket Umpires Association, which is the parent organization of the U.S. association.
Be prepared for four hours of training per week for 16 weeks, with 70 hours spent on the Laws of Cricket. At the end of the first 16 weeks, you would take the U.S. association's preliminary written exam for cricket umpire candidates.
Take the U.S. cricket umpires association's final written exam at the end of year two, assuming that you attended at least 75 percent of training sessions and that you passed the preliminary written exam at the end of year one.
Take the West Indies umpire association's final written exam after you pass the U.S. exams and have at least 75 percent attendance at training sessions in the third year. This step is necessary because the West Indies is a full member of the International Cricket Council and thus confers an internationally recognized qualification..
Prepare for six practical assessments in the United States and the final West Indies association oral exam in the fourth year, once you pass the written exams. These assessments and orals are the final phase of becoming a fully certified umpire. Practical assessments are worth 60 percent and the oral exam 40. Assessors watch candidates officiate in matches and critique constructively, as well as mark them.
Tips
Hard work, enthusiasm, keen senses, and a sense of fair play are all hallmarks of a good umpire. Make decisions courteously and objectively. Concentrate on the spirit of the game.
References
Writer Bio
Geoffrey Darling has been writing since 1980. In 2007, he received an Ohio Senate award for contribution to the arts, recognizing his work performing in Ohio prisons. Darling also worked for the New Zealand government as the Minister of Energy's press secretary and edited three small community newspapers.