Most Expensive Seats at Yankee Stadium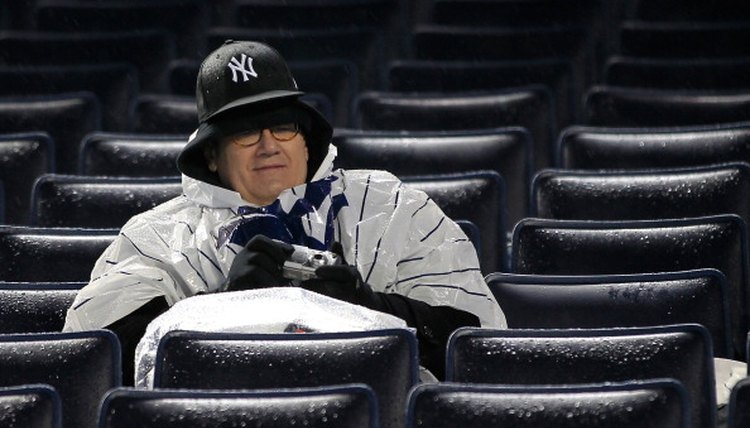 The new Yankee Stadium, which opened in 2009, has field dimensions similar to those of the original Yankee Stadium which opened in 1923. The seating capacity of the original Yankee Stadium, however, was 56,886; the new stadium holds 50,287. This smaller capacity allows for wider seats, significantly more legroom between rows, cup holders for each seat and wider concourses. It has also resulted in upper-level ticket prices which are the highest in baseball.
Legends Suite
The most expensive seats at Yankee Stadium for the 2011 season were in the front row of the Legends Suite, sections 16, 17A, 17B, 22, 23 and 24A, which sold for $1,600 each for individual games. The tickets were $1,575 per seat if the ticketholder purchased a full-year (81 games) season ticket for one year. If you entered a multi-year agreement, the seats were $1,500 each. Partial season ticket plans were not available for these seats.
Amenities of the Legends Suite
Anyone who purchases Legends Suite tickets has access to the Legends Suite Club, Ketel One Lounge and the DKNY lounge. The price includes all food and non-alcoholic beverages. Amenities include in-seat wait service, cushioned suite seats, a private entrance, free preferred parking and a guaranteed opportunity to buy postseason tickets and tickets to other events at Yankee Stadium. You are also assigned a premium sales service representative and receive personal concierge service.
Part-year Season Tickets
If you wanted to buy a 40 or 41-game plan for the 2011 season, the most expensive Legends Suite tickets were $670 each in rows two through nine in sections 18, 19, 20, 21A and 21B. Prices for the same seats on a 20-game plan were $680 each and $700 for individual games. The amenities remained the same for part-year season ticket holders with the exception of preferred parking, which was not offered in 20-game plans.
Field MVP Seats
The most expensive non-suite tickets at Yankee Stadium in 2011 were Field MVP Seats, rows 12 to 30, located in sections 116 to124. Individual game tickets purchased in advance were $325. The price was $275 for part-year seats, $260 for full-year season tickets, $240 with a three-year commitment, $230 for five years and $220 for 10 years. Field MVP Seats offer cushioned seats, in-seat wait service, discounts on buying other Field MVP Seats and a dedicated service account representative.
References
Writer Bio
Henry J. Collins has been writing and editing for more than 25 years. He began at a weekly newspaper and completed a 16-year career with a daily newspaper, where he left as the managing editor. Collins has covered everything from Little League baseball to the Super Bowl, as well as local and national politics.