Football Awards Ideas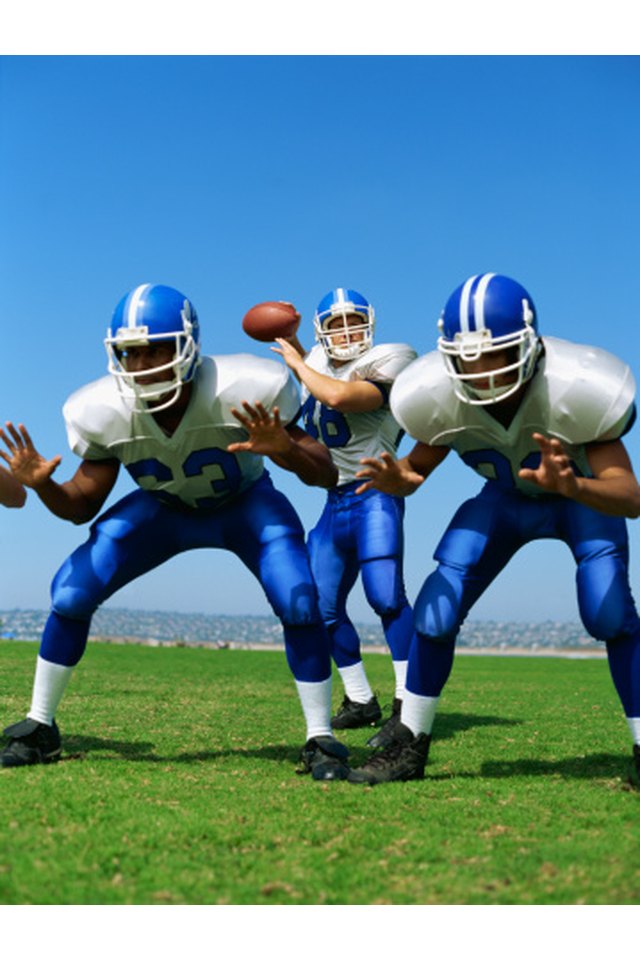 Giving an award to your football players when the team wins a game, has a good practice or shows improvement in a certain area is a good way to keep players motivated and reward them for hard work. Because some players may already have a trophy or will probably get several in the future, try some unique and creative football award ideas.
Good Times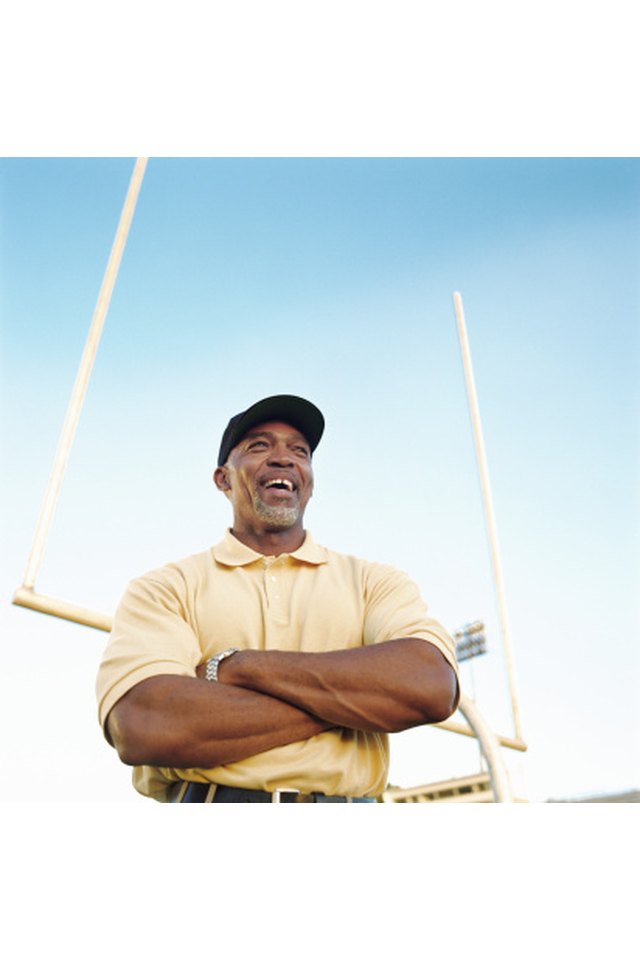 Stockbyte/Stockbyte/Getty Images
Take the team to an amusement park or water park -- where discounts are often available for large groups -- and let the kids have a blast riding roller coasters or sliding down a water slide. See if you can get a former or current college or professional hometown hero football star to talk to or practice with the kids and sign autographs. Give T-shirts with the team picture on them or humorous certificates to each player, such as Best Hair or Loudest Laugh.
Sweet Treat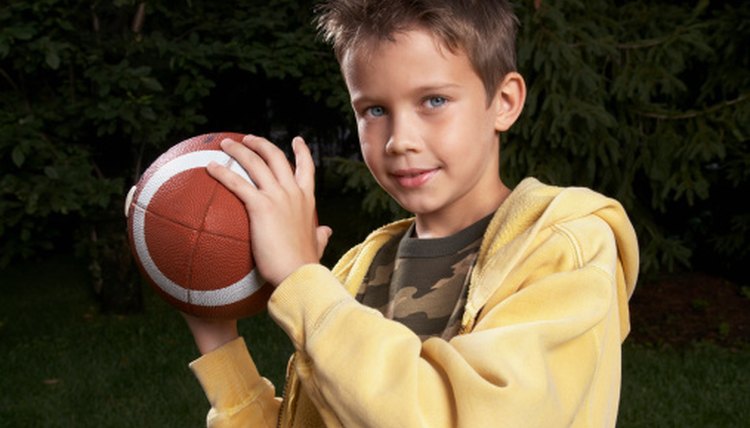 Stockbyte/Stockbyte/Getty Images
An inexpensive idea, and a great one for a little kids' football team, is using candy bars. Give a Butterfingers to the Best Award, Mounds to the Marvelous Award and Caramellos for Quality Award. Use the team name: Pass out Wildcat Whatchamacallits, Bulldogs Butterfingers, Mohicans Mr. Goodbars, Eagle Almond Joys, Warriors Wonka Bars and Tigers Take 5s. Reward a specific skill: Give a Best Blitz Baby Ruth, Touchdown Twix, Passing Payday, Scrambling Symphonys, Snap Snickers and Hand Off Hersheys.
Basket Case
Gift baskets are always a good idea; you can pack them full of items. Fill a football award gift basket with any of the following items: a hoodie, thermos, items with his team or favorite pro team's logo, socks or kerchiefs in team colors, a beach towel with a football on it, a football-shaped magnet or key chain and a funny, historical or educational book about football. Fill the bottom of a basket with shredded basket filler, add the gifts, wrap it all with a sheet of clear cellophane and tie-close it with ribbon in team colors.
Yummy Eats
Take the team to a favorite restaurant for dinner, or to an ice cream shop for a cool reward on a hot day. Surprise the players with a fish fry or barbecue; ask team parents to help cook or cover costs. Before an early morning practice, buy chicken biscuits and sausage biscuits for the players. Get out your grill; buy hot dogs, buns, condiments, potato chips and soda and serve players a hot dog lunch. Buy bread, condiments, cold cuts, lettuce, tomato, potato chips and soda for a sandwich lunch.
Writer Bio
Donni Jones has been an editor and writer since 1996. She has edited articles for and contributed content to numerous publications, magazines and online businesses such as FootSmart.com and KateAspen.com. She holds a Bachelor of Arts in English from the University of West Florida.