Funny Awards for Kids Sports Teams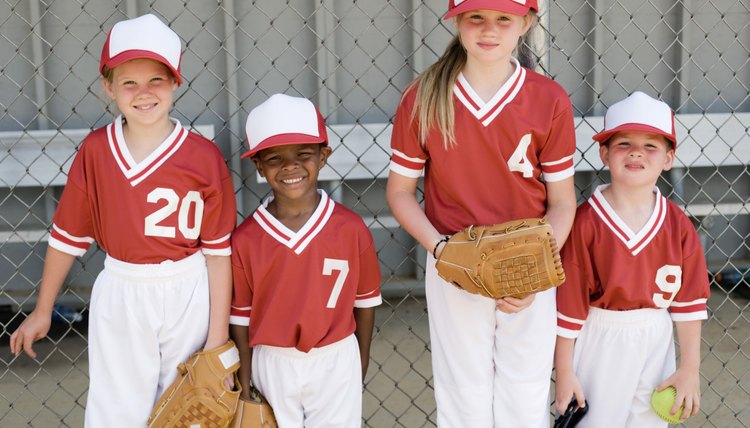 Every season, kids' sport team coaches dole out the same individual awards, such as Most Valuable Player, Most Improved or Best Team Spirit. Meanwhile, the kids not honored are yawning with boredom at the tired traditional categories and feeling left out. In addition to giving all the best players on the team recognition, give it to others on the team as well. Not only will you stir up a few laughs in the process, but you will get the whole team involved.
Best Fall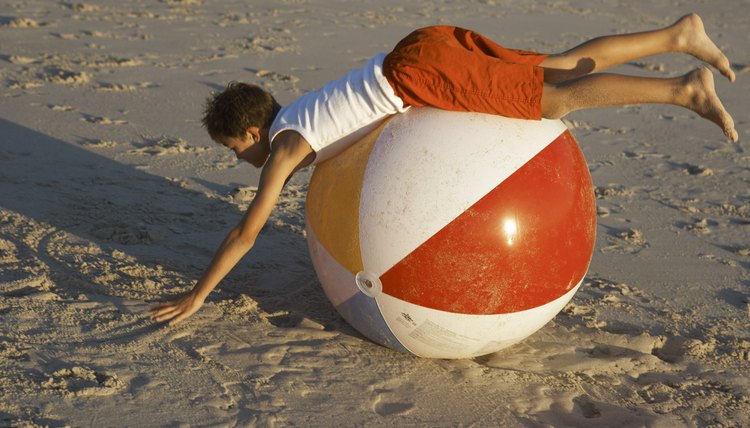 Creatas Images/Creatas/Getty Images
No matter what the sport, there is one player who was sure to take a tumble while playing it. Cheerleading, golf, baseball, football and soccer all create opportunities for players to take spills. Take note of the player who had the best fall and award her for her clumsiness. Ask an associate at a trophy shop to create a trophy that features a falling player. If doing so isn't possible, create an award yourself. If anyone took a picture of the event, frame it and give it to the player or adhere the image to a mug or T-shirt. If not, paste an image of the player's head on a picture of someone taking a spill and put it in a frame. You could also have a plaque made for the player entitled "Best Fall" with the date of the tumble, the name of the opposing team and the recipient's name.
Biggest Mouth
Creatas Images/Creatas/Getty Images
On most teams, there is usually one person who speaks a bit louder than the rest. This child's voice can be heard above any crowd and is typically the one who is often detected cheering the most. Award this trait with a trophy or certificate. Consult with a trophy shop about creating a trophy topper that features a person with his mouth wide open, or have a plaque made up in the player's honor. You could give the player a set of rattling teeth to depict their mouthiness, or a framed picture of the recipient doing what he does best—shouting.
Biggest Oops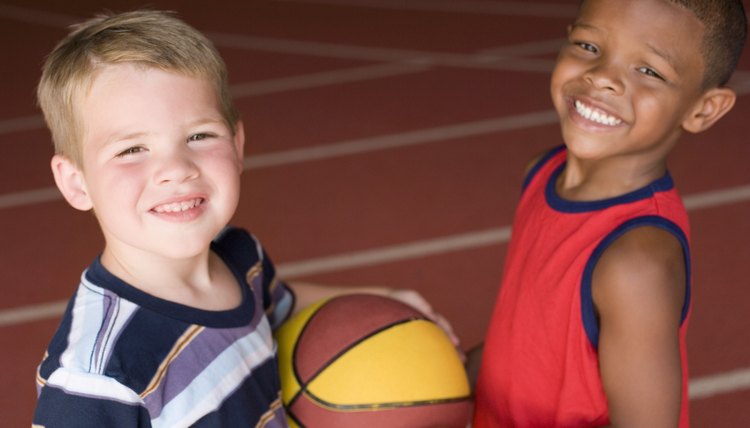 Creatas Images/Creatas/Getty Images
We've all been there—shooting toward the wrong basket or running toward the opposing team's goal or end zone. This year, instead of chastising the player who inadvertently scores a goal for the opposing team, recognized her hilarious achievement with a Biggest Oops award. Ask a trophy shop to create a plaque in honor of the event, with the player's name, the date the incident occurred, the opposing team's name and any other details that are particular to the event. If the incident was photographed, give the recipient a framed picture. Rewarding this accident will help to show this player and the entire team that mistakes happen and oftentimes, it is just best to laugh at them.