How to Find a Hockey Sponsor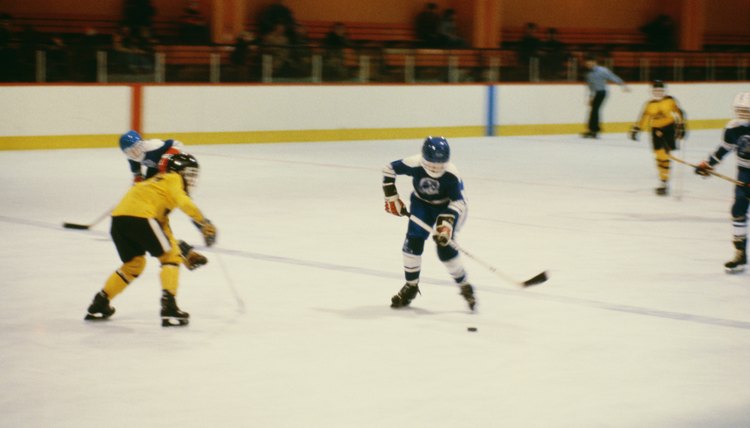 As popular a sport as ice hockey is, it does not have the same kind of hold and appeal over society as baseball, football and basketball. Ice hockey is considered one of the major sports in North America, but it is clearly not as high-profile as other sports. Businesses and companies that might be inclined to sponsor a baseball or football team might need some convincing to sponsor a hockey team.
Talk to the individuals who own the local arena where you will play most of your games. The owners may know of some businesses or companies that have an interest in supporting hockey teams. They may have been in business for many years and are likely to know the companies that are interested in sponsoring hockey teams. They will almost certainly share the information with someone who is willing to coach a youth or amateur hockey team.
Contact a professional team in your area. It does not have to be a National Hockey League team--it can be a team in the minor leagues. Speak to someone in the public relations department and say you have an amateur hockey team and that you are looking for a sponsor to help the team out with equipment, travel, insurance and other necessities. The team may contact its ownership or parent club and help you out with a sponsorship.
Talk to the head coach of a local high school football team about the businesses and companies that sponsor it. Ask the head coach which sponsors are the most generous and have the most money to spend when it comes to sponsoring other youth and amateur teams. Sponsors who like the physical nature of football may also like the physical nature of hockey and may be looking for an opportunity to sponsor a team in the sport.
Go to representatives of local businesses that are thriving in your area. Sit down with them and tell them why they would want to be associated with the fast and physical sport of hockey. Show ownership respect and let them know how important it is for the development of your team to be associated with them.
Go to local community leaders and volunteer your players' services when it comes to charity and civic work. If they have doubts about the people involved with your sport, this will take them away. Once they see your people are hardworking and community-minded, they will much more likely to help provide support for your team and players.
Writer Bio
Steve Silverman is an award-winning writer, covering sports since 1980. Silverman authored The Minnesota Vikings: The Good, The Bad and The Ugly and Who's Better, Who's Best in Football -- The Top 60 Players of All-Time, among others, and placed in the Pro Football Writers of America awards three times. Silverman holds a Master of Science in journalism from the Medill School of Journalism.