How to Organize a Pingpong Tournament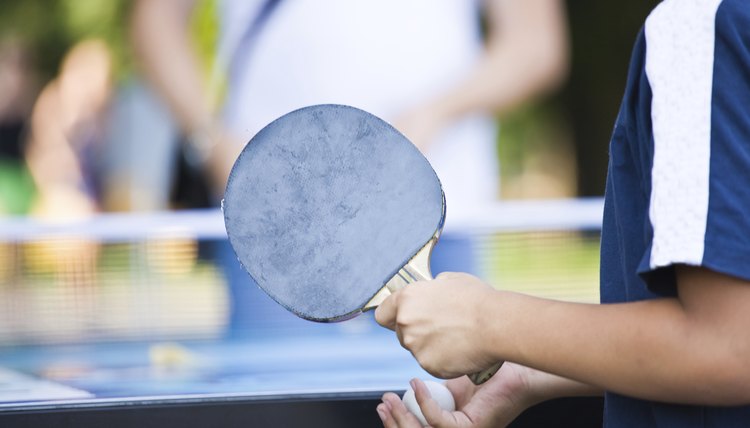 Pingpong is a sport that attracts players of varying athletic ability, and can be a fun activity for both veterans and novices. That makes it a great candidate for tournament play. Whether the purpose is to bring serious players together for a championship event, gather casual aficionados for a fundraiser or just liven up the office for a few days, organizing a tournament requires handling logistical challenges and promoting the competition effectively.
Basic Logistics
Some of your requirements will be determined by how serious you intend the competition to be. If this is intended to be devoted to top players with prize money on the line, you'll need to consider finding a venue large enough to host the event, charging entry fees, finding sponsors for in-kind or prize donations, hiring referees, and getting insurance and liability waivers to protect against lawsuits. Fundraisers require many of those same things, in addition to the effort required to coordinate the competition with the charity. Casual office tournaments obviously require far less effort to organize, but you'll still need to do some work to make sure you have the equipment you need. Promotion is key regardless of the size and seriousness of your tournament, to make sure you have enough players to make it worthwhile.
Tournament Structure
Tournaments can be constructed in several different ways. You can use a straight bracket structure if everyone can be in attendance at the same time. This requires a small field or a lot of pingpong tables to make it work, unless you want to shorten the games by such measures as making the winner the first to get to 11 points. Alternatively, you can schedule matches to take place at specific times, with the tournament taking place over a period of days or weeks. In this scenario, players are responsible for playing their matches according to the schedule, with no-shows having to forfeit.
Dealing With Different Abilities
If you're dealing with a pool of participants of varying ability levels, you can organize the event by flights. Experienced players might sign up for the top flight and get their own bracket, while novice players could likewise be grouped together. Alternatively, you could group players into three- or four-person pools of varying skill levels, with each participant playing everyone in his pool. The winner or top two finishers could then advance to a single-elimination tournament, but even the worst player would thus be guaranteed more than one game before being eliminated.
Obey The Rules
Pingpong games can be casual affairs, but your competition should follow a stricter protocol to avoid confusion and hurt feelings. Games should be governed by USA Table Tennis and International Table Tennis Federation rules unless indicated otherwise. It's highly unlikely that everyone in the field knows those rules very well – or indeed at all – so provide copies of relevant information when people register to make sure everyone is on the same page.