The Most Popular Jersey Numbers in Sports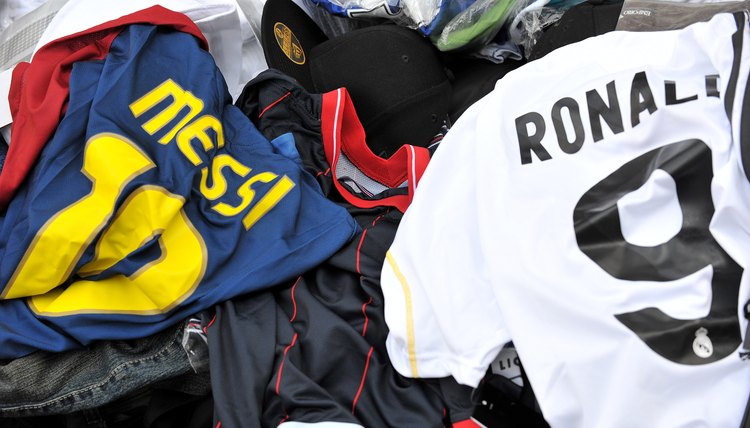 Nothing is more associated with an athlete in team sports than the number they wear on their jersey. Not only is it often a number players wear for the majority of their careers, but it is a number that millions of fans wear on their own backs with pride. Throughout sports history, many numbers have been made legendary by the players who have worn them.
23
Not only is 23 the number of current NBA superstar LeBron James, but it is also the number that legendary basketball player Michael Jordan wore for the vast majority of his career. Other famous players to wear this jersey number include soccer star David Beckham, baseball star Ryne Sandberg, and Hockey Hall of Famer Bob Gainey.
4
The number 4 was shared by many legendary athletes over the last few decades, none of them bigger than Bobby Orr, the Boston Bruins star defenseman who shattered nearly every record at his position. Number 4 was also worn by NFL legend Brett Favre at every stop of his career. Other famous athletes to wear this number include baseball legend Lou Gehrig and hockey legend Jean Beliveau.
12
Arguably the most famous player to wear number 12 is Joe Namath, the legendary football star who predicted his Jets' Super Bowl win over the favored Baltimore Colts. Other stars to wear this famous jersey number include current NFL quarterbacks Tom Brady and Aaron Rodgers, Montreal Canadiens superstars Dickie Moore and Yvan Cournoyer, and NBA superstar John Stockton.
32
The number 32 has been worn by a large number of legendary athletes, including NBA star Shaquille O'Neal, baseball pitchers Steve Carlton and Sandy Koufax, and football legend Jim Brown. However, arguably no 32 is more famous than Earvin "Magic" Johnson, who won three NBA MVP awards, in addition to five NBA Championships, before abruptly retiring in 1991.
References
Writer Bio
Alan Bass has been writing since 2008. His work focusing on sports topics has appeared in the "Hockey News" and online at Inside Hockey and HockeyBuzz. He received a presidential award from Muhlenberg College for academic and community achievements, in addition to a bachelor's degree in psychology and business. In 2011, he published a book titled "The Great Expansion: The Ultimate Risk That Changed the NHL Forever."