How to Set Up a Volleyball Net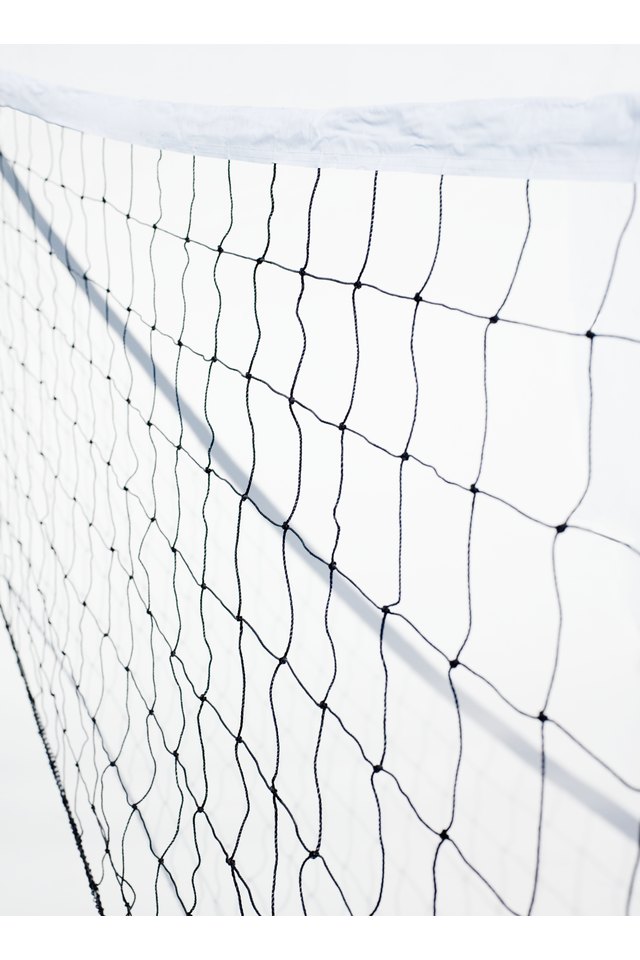 Volleyball is a lively and social sport that can be played indoors or out. Whether you play on an organized team or enjoy a pick-up game every now and then, knowing how to set up the volleyball net is a necessary skill. Instructions may differ slightly from net to net but as long as the net is secure and at the proper height, the game can go on.
Use an allen wrench to remove the floor plates.
Place the upright poles in the floor sockets. Adjust the posts to the correct height.
Attach the net to the hook on the post without the winch.
Attach the other end of the net to the winch cable.
Turn the handle on the winch until the center of the net reaches the desired height; 7 feet 11 5/8 inches for men or 7 feet 4 1/8 inches for women.
Attach the middle and bottom straps on both ends of the net to the poles.
Adjust the height of the ends of the net by adjusting the position of the straps. The ends of the net should be no more than 3/4 of an inch higher than the center of the net.
Tie excess rope or strap onto the poles to prevent a tripping hazard.
Secure the protective pads around the poles.
Tips
Enlist a friend to help set up the net, it's easier with two people.
References
Tips
Enlist a friend to help set up the net, it's easier with two people.
Writer Bio
Jen Weir writes for several websites, specializing in the health and fitness field. She holds a Bachelor of Science in exercise science from Montana State University, is an NSCA-certified strength and conditioning specialist and maintains a personal trainer certification from the American College of Sports Medicine.