Trek vs. Specialized Road Bikes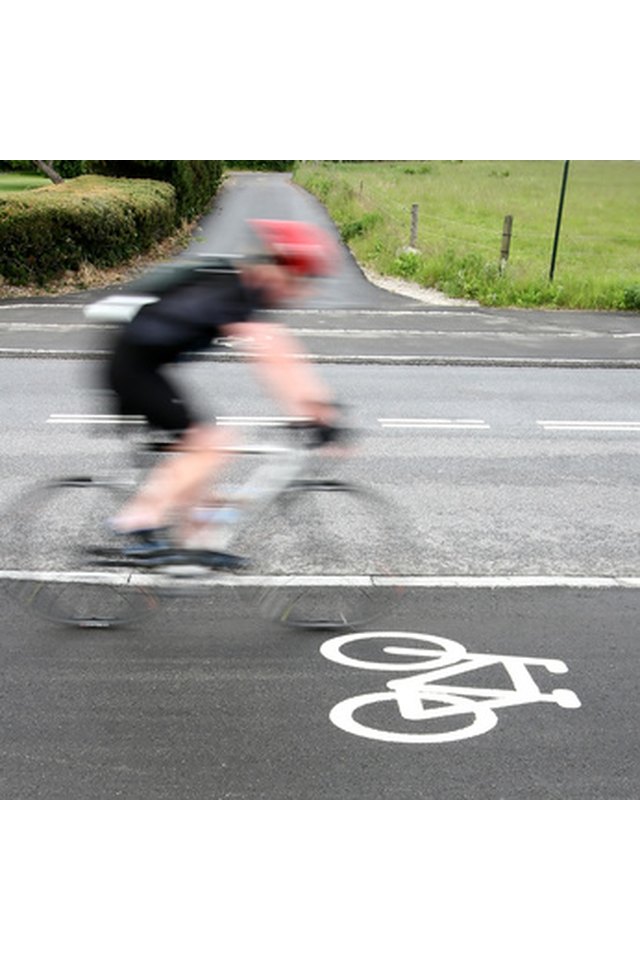 Trek and Specialized, along with Giant, comprise the so-called "Big Three" of companies serving independent bike dealers based on estimated unit market share, notes the National Bicycle Dealers Association. Both Trek and Specialized sell road bikes, with Trek offering 11 categories, including its famous Tour de France-winning Madone, and Specialized offering six.
Types
Specialized groups its high-performance road bikes into competitive, triathlon and track categories. The California-based company also offers endurance and all-road models as versatile performers and three recreational road bikes: the Sirrus, Vita and Big Roulux. The Vita recreational model is a women-specific design, as are the Amira competitive road bike and the Ruby and Dolce endurance models. Trek offers the Madone, Lance Armstrong's bike, as well as Fisher Road, the women-specific Lexa, the affordable 1 Series and 2 Series, the FX cross-trainer, the 520 for touring and the Portland commuter. Trek, based in Wisconsin, also sells track and cyclocross models.
Expert Insight
The companies are head-to-head competitors, with "parallel, pretty complementary stuff," notes Brandon Bunderson, sales associate at City Bikes in Washington, D.C. "Between Trek and Specialized, they're both large companies that have been around. They're going to have minor details that are different but be around the same price point."
Considerations
For road bikes, $700 is the lowest price for an aluminum frame, such as Specialized's Allez Double or Trek's 1.1. Good-quality aluminum frames run $1,400, and excellent ones cost $1,900 for the 2011 models, Bunderson says. Trek and Specialized offer similar fits aimed at average torso lengths, whereas Cannondales are sized more for long-torsoed riders. Bike geometry and components, such as those by Shimano, Sram or Campagnolo, vary more among models and price points than between the two brands, Bunderson observes.
Features
Both companies also offer carbon frames, which provide a different feel during road tests. Your favorite will be a matter of personal preference, notes Simone Jowett, manager of Bike Doctor of Linthicum in Linthicum, Maryland. For the most valid comparison, simply ride both and see which you like. Both companies sell carbon bikes for $2,000 or less as of September 2010. Trek offers the Madone 1.1 at $1,900, and Specialized offers the Tarmac Elite Apex for $2,000. Both companies make their road bike models in Taiwan, except for Trek's Madone, made in Wisconsin.
Comparisons
To compare a Specialized road bicycle to a Trek, visit the manufacturer's websites for comprehensive specs on each model. Or try PedalsMonkey, which allows side-by-side comparisons of the two brands, as well as Cannondale, Schwinn, Giant and Scott bikes. You can call up, for example, a Specialized road bike's specifications, manufacturer's suggested retail price and user ratings, followed by the same information for a Trek.
References
Writer Bio
An award-winning writer and editor, Rogue Parrish has worked at the Washington Post, the Baltimore Sun and at newspapers from England to Alaska. This world adventurer and travel book author, who graduates summa cum laude in journalism from the University of Maryland, specializes in travel and food -- as well as sports and fitness. She's also a property manager and writes on DIY projects.