How to Get Sponsored by Vans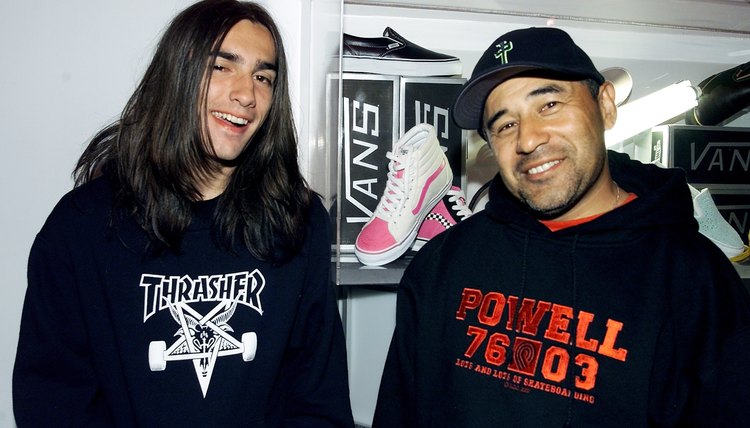 Many young extreme sport athletes aspire to attain a sponsorship from the top brands to legitimize a professional career. Such an achievement is an earned privilege given to well-rounded athletes. Vans is one of the most well-known skate/snow/surf/BMX brands in the country and has a specific protocol for selecting athletes to sponsor. A predominantly shoe-centered brand, Vans offers general sponsorship to snow, surf and BMX athletes. Skateboarders have the potential to progress from amateur to professional to signature to legend level sponsorships. Regardless of your sport, all sponsorships begin with athlete initiation through a sponsorship request.
Sponsorship Prerequisites
Achieving sponsorship status in any Vans-focused sport requires a combination of elite talent with social skills and likability. What separates sponsored athletes from the pack is a talent in public speaking to represent the brand at events and in interviews, and a likable personality that will positively reflect the brand and all it stands for. Additionally, sponsored athletes must have a true passion and commitment to their sport, its growth and its benefits. Being sponsored by Vans means you are selected to be a face for the brand that assumes a level of professionalism and commitment. Sponsorship would be jeopardized by poor decisions made in your private, social or professional life. Therefore, sponsored athletes must put the brand first in the way they carry themselves when they are competing and in their day-to-day lives.
Make a Video
Create a video compiling highlights of your athletic talents, per Vans sponsorship requirements. These are commonly referred to as "Sponsor Me" videos. Include clips from competitive events, in addition to footage of recreational runs. It would also be of benefit to include an interview of yourself, during which you demonstrate a comfort with speaking on camera. Share your passions, inside and outside of your sport, to demonstrate why you would be a unique addition to the Vans team. Keep Sponsor Me videos to four minutes in length and submit in DVD form.
Create Press Packet
Compile a press packet, which is also a required item for Vans sponsorship requests. In the front of your press packet should be a formal cover page, including your name, sport and contact information. The next page should be a formally typed biography either in the form of first person, where you share who you are, or in third person, as though someone is writing your story. Next include photographs, including a professional-quality head shot, action shots of you in your sport and any other pictures that provide a glimpse of who you are. Then include a list of achievements, followed up by any press clippings featuring you. These documents should be presented in a well-organized, professional-quality portfolio.
Submit Sponsorship Request
Mail your video, press packet and a short cover letter explaining the reason for your submission, and detailing all items included in the package, to the address shown below. Vans requests that all submissions be mailed, not emailed, to their company. Due to the high volume of sponsorship requests, athletes will only be contacted if their request is accepted.
Vans Inc. Attn: Sponsorship 6550 Katella Ave. Cypress, CA 90630
References
Writer Bio
Based in Annapolis, Md., Kate Hickman has been involved with sports management since graduating from Vanderbilt University in 2006. Author of a holistic recruiting manual for high school athletes, a monthly e-publication through her business, Balance Lacrosse, and a monthly contributor to Lacrosse Magazine, Hickman has a thorough understanding of all things sports.