Is There a Dress Code for the Masters Golf Tournament?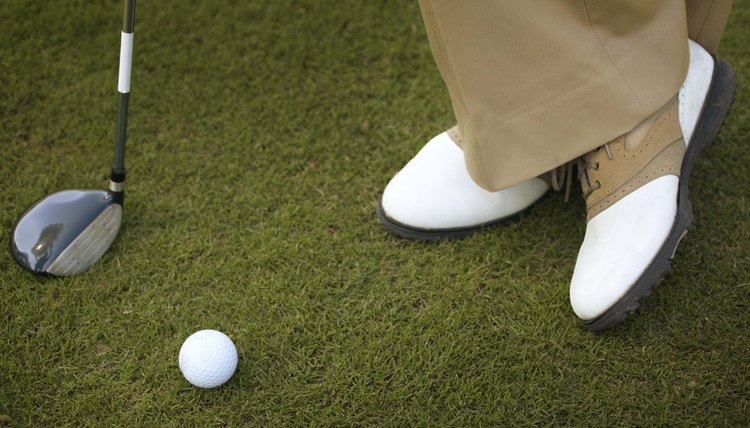 Like other country clubs, Augusta National has a dress code, but its details aren't available to the general public -- and neither are patron badges to watch the Masters tournament. However, the club invites applications for tickets to practice rounds, which are approved using random selection. If you're lucky enough to score practice round tickets, you probably want to make sure you don't get kicked off the grounds for violating the dress code. Official tournament information states that "appropriate clothing and shoes must be worn at all times," but doesn't describe further what is considered appropriate at Augusta.
Golf Casual
Observing patrons provides clues as to what clothing is considered appropriate. The Augusta Convention and Visitors Bureau notes that most people wear "golf casual" on the course. Patrons typically wear golf spikes, although sandals and sneakers also are worn. You can find further detail about what constitutes appropriate golf casual attire by looking at dress codes at other country clubs. For example, Chicago's Lake Shore Country Club defines golf casual as collared shirts and slacks or Bermuda-length shorts for men and women, with golf-length skirts also suitable for women. Denim clothing is never acceptable.
References
Writer Bio
Jennifer Mueller began writing and editing professionally in 1995, when she became sports editor of her university's newspaper while also writing a bi-monthly general interest column for an independent tourist publication. Mueller holds a Bachelor of Arts in political science from the University of North Carolina at Asheville and a Juris Doctor from Indiana University Maurer School of Law.