Tournament Prize Ideas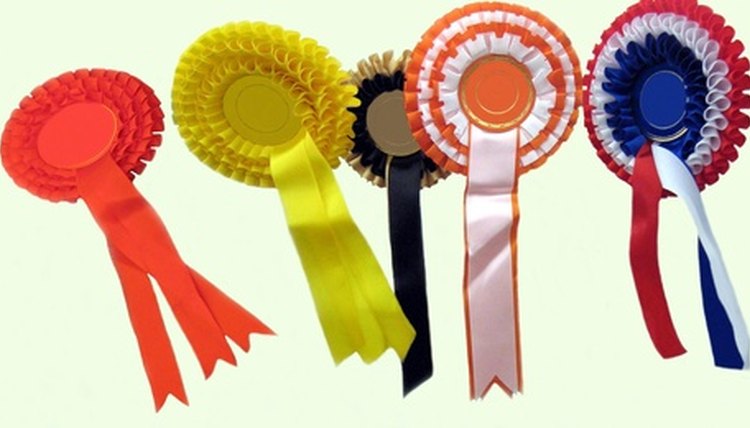 Competitors are accustomed to being presented with a permanent symbol of their victory, whether for a club championship, backyard badminton competition or professional golfing title. But trophies aren't the only prizes to give. Reflect on the occasion and the crowd to come up with some out-of-the-ordinary ways to commemorate a win.
Gag Prizes
Look for unusual prizes to liven up ceremonies at any event. Get a nice trophy for the winners, but reward runners-up with cartoon books and cups and caps from the thrift or dollar store. Give gag swim towels or rubber duckies to swimmers, loud socks for golfers and soccer players, or crazy hats for skiers. Golf balls come in a variety of gag forms, including exploding models.
Action Shots
Hire a photographer to film the event and frame the best shot of the winner or champion team. Pair a candid action shot and a portrait with a plaque proclaiming the tournament name, date and winner's name.
Presentation
At a serious tournament like bridge or poker, put the cash winnings in a keepsake prize, such as a money belt, clip or wallet. If the prize is substantial, make a photocopy of the check and frame it with the name and date of the tournament. Or make a supersized version of the check to hand over at the end of competition.
Gift Baskets
Assemble an assortment of items related to the tournament and arrange them in basket. A golf-related basket, for instance, may include tees, gloves, balls and a gift certificate to an exclusive club. Give a large basket to the winner and smaller ones to also-rans. Line the basket with shredded paper and embed the items into it so they are visible but won't fall over. Cover the basket with clear plastic wrap and a tie it up with a large ribbon.
Trophies
Trophies come in many sizes and styles. For season-winning events, two kinds of trophies are often awarded: a large perpetual one that lists each year's winners and smaller keeper trophies that go to each player or team. Trophies may be mass-produced plastic types or works of art made of precious metals. Keeper trophies often feature a statue of the tournament event on top and the winner's name engraved below. More expensive prizes are commissioned art glass pieces with plaques commemorating the event and winner.
Championship Tickets
Give a sought-after prize like a ticket to see the top competitors vie for a major championship. The chance to see the best compete could be a prize of a lifetime.