How to Use a Red Exerciser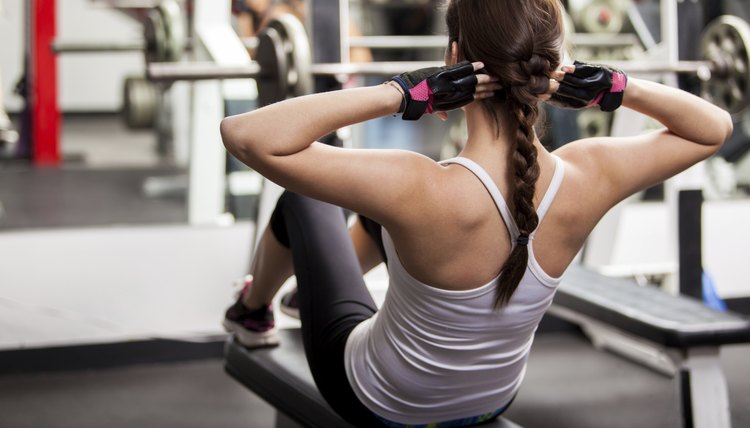 The Red Exerciser is to be used at home as home fitness equipment. When you order the Red System, you'll get the exerciser, which looks like a little fold-up seat. You will also get the instruction manual, fitness guide, the FAT-to-FIT health and nutrition guide, and a workout DVD. It can be used for people who weigh up to 300 pounds.
Set the Torque Drive Resistance System on the Red Exerciser before you start exercising. You can have from zero resistance to full resistance by turning the knob on the machine. Record your resistance level and work on increasing it each week.
Sit up straight on the Red Exerciser seat to use this simple home fitness equipment. Posture is very important to work abdominal muscles correctly and get the results you should from the Red Exerciser. Suck your navel in toward your spine while you are sitting up straight with shoulders back.
Hold on to the handles on either side of the red seat. The instructional DVD will help you with proper posture and form.
Keep your feet and legs together and off the floor. You want your torso to do the work, not your legs. Keep your legs straight or bend them with your knees together. Twist from side to side on the Red Exerciser with your feet off the floor.
Tips
Stretch your torso as part of your cool-down after exercising.