What Are the Dimensions of a Batting Cage?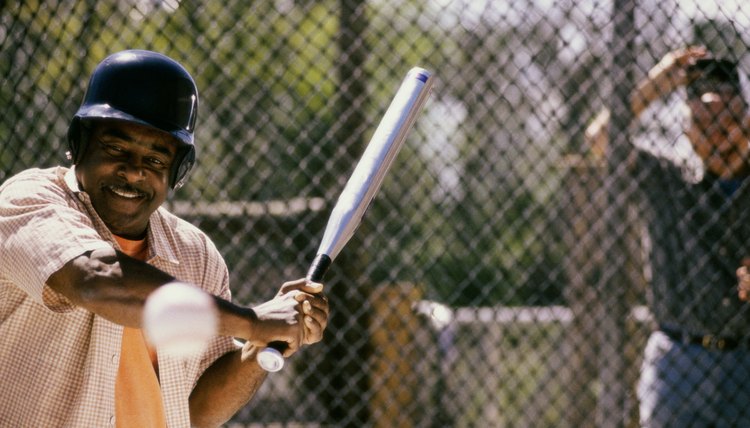 Baseball stars show off their skills under the bright lights, but they most definitely honed those skills with hours of work in the batting cage. Batting cages come in a range of standard dimensions, so take stock of the space you're working with and pick a model of cage that's the right size for you.
Length
Outdoor steel batting cages measure the longest of all cage styles, with standard pitching machine-compatible models checking in at either 55 or 70 feet long. In case you're dealing with space or budget constraints, compact indoor-friendly models are also available in lengths ranging from 20 to 50 feet. Keep in mind, however, that shorter models may only be useful for side-feeding or hitting off a tee.
Width
Batting cage widths vary little between models, with a standard cage measuring either 12 or 14 feet across.
Height
Batting cage ceilings vary between 10 and 16 feet high, with the average cage measuring 12 feet in height, according to Coach John Peters of softball-tips.com.
References
Writer Bio
Dan Howard is a sports and fitness aficionado who holds a master's degree in psychology. Howard's postgraduate research on the brain and learning has appeared in several academic books and peer-reviewed psychology journals.