Triumph 415T Treadmill Review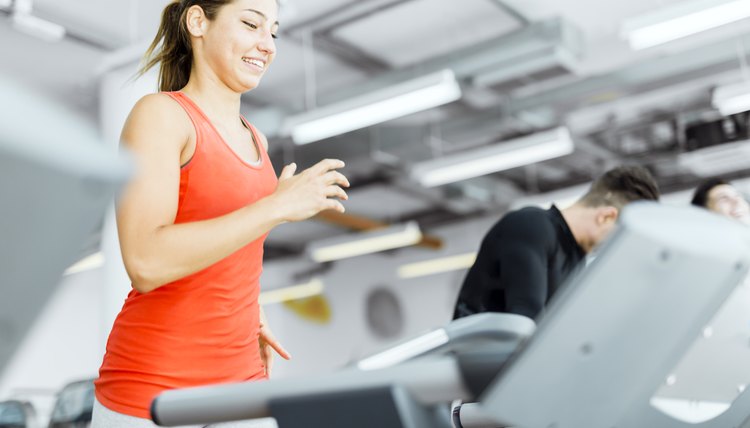 The Triumph 415T treadmill is a piece of equipment that offers fitness enthusiasts a chance to engage in walking, jogging or running programs. With several workout options and a cushioned track, this treadmill is equipped for any type of walking or running routine.
Features
The Triumph 415T is made with a durable metal frame design and can fold for easy storage. It comes equipped with a shock-absorbing cushion that makes for a softer impact on your joints. Four different workouts are programmed into the treadmill; the manual setting offers speeds up to 10 mph and an incline of up to 5 percent. One of the settings is made to provide a maximum calorie burn. By touching your thumb to the heart rate monitor on the console, you can record your heart rate.
Writer Bio
Danielle Gallagher has a BS in biology from Eastern New Mexico University. Since 2006, she has been writing both travel and fitness articles. She has been working as a fitness instructor for several years and specializes in fitness-related articles.