Pilates Power Gym Vs. Total Home Gym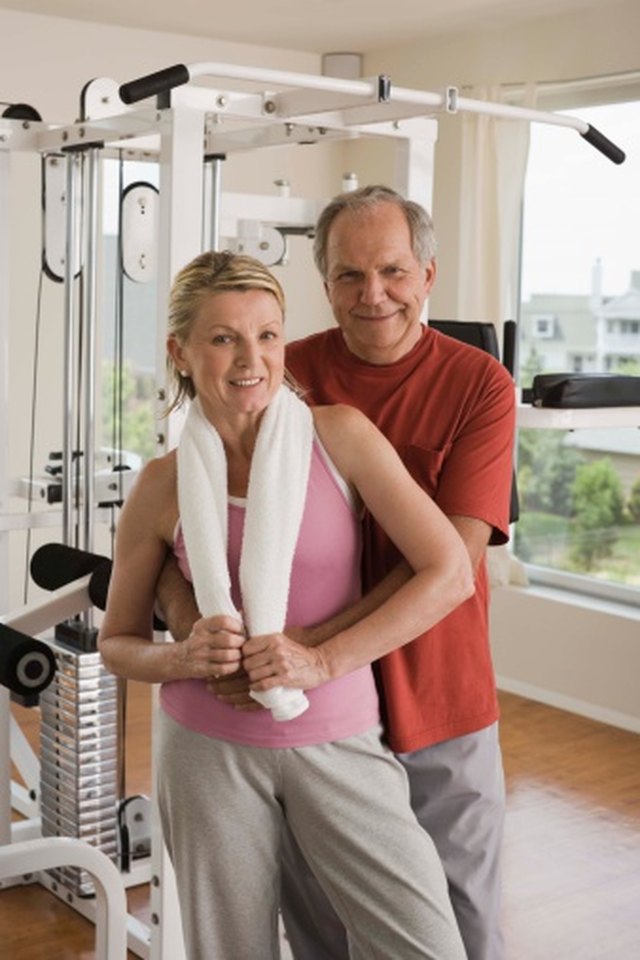 The Pilates Power Gym and the Total Home Gym offer a variety of different exercises to shape and tone the body. Each apparatus will give you a complete total-body workout in the comfort of your own home.
About
The Pilates Power Gym is a total body machine that uses Pilates movements with added resistance to tighten your back, shoulders, arms, abs, hips and thighs. It is suitable for beginners and pilates professionals. The Total Gym started in rehabilitation centers where its focus was to help those recovering from injuries. Now it is a home based apparatus offering a gym full of equipment in one machine. It offers 80 different exercises. (Reference 2)
Types
One version of the Pilates Power Gym is available. (Reference 1) The Total Gym is available in three different model types. The basic model is the Total Gym 2000, the mid range model is the Total Gym 3000, and the upgraded model is the Total Gym XLS. (Reference 2) All three models require no assembly.
Features
The Pilates Power Gym is made of a carbon steel frame and can support up to 300 lbs. It features padded handles, foot straps, and variable resistance cords. The weight of the PPG after assembly is 61 lbs. Its compact size makes it easy to store. (Reference 1) Depending on the type of model chosen, the Total Home Gym has different features and accessories. The basic model does not include any accessories, but the higher end models include, a squat stand, wing attachment, leg pulley accessory and a pilates kit. The Total Gym can support up to 400 lbs. (Reference 3)
Pricing
If purchased online through the manufacturers' websites, the price of the Pilates Power Gym in 2010 is $350 with free shipping and handling. (Reference 1) The price of the Total Gym 2000 sells for about $600; the Total Gym 3000 sells for about $849 and the Total Gym XLS sells for about $950. (Reference 2)
References
Writer Bio
Henry is a freelance writer and personal trainer living in New York City. You can find out more about him by visiting his website: henryhalse.com.