Calories Burned on the Jillian Michaels DVD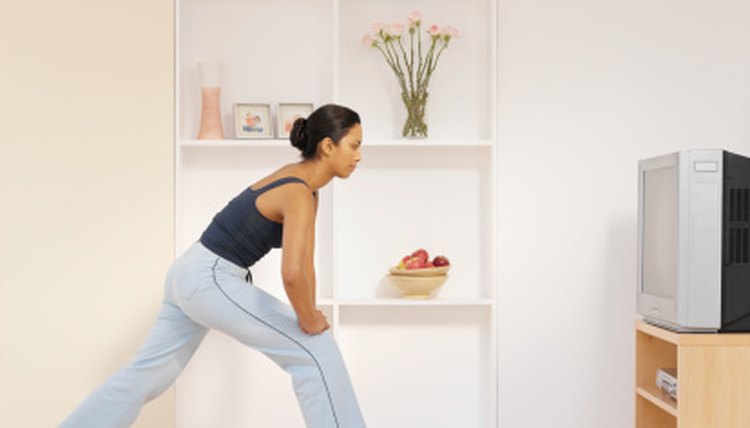 Though perhaps most famous for her Nintendo Wii and DS interactive fitness games, Jillian Michaels also offers a line of DVDs for home workouts. These videos walk participants through calisthenics, aerobics and resistance exercises for a potentially impressive caloric burn.
Basic Calorie Burn
Health resource website Nutristrategy.com provides information on how many calories you burn doing different activities. Although it doesn't provide information for any brand-name programs, it reports that a 155-lb person will burn about 450 calories per hour of aerobics of the type shown on Jillian Michaels's DVDs.
Effort
How much effort you put into an aerobics program will greatly impact how many calories you burn. Working through a 60-minute program at full power can increase your burn up to 500 calories, while simply going through the motions might reduce your burn to 350 per hour.
Body Weight
Your body weight is the second biggest factor in determining caloric burn. At an average level of effort, a 205-lb person will burn about 600 calories in an hour. A 130-lb person will burn only 380.
References
Writer Bio
Jake Wayne has written professionally for more than 12 years, including assignments in business writing, national magazines and book-length projects. He has a psychology degree from the University of Oregon and black belts in three martial arts.