How to Get a Basketball Scout to Notice You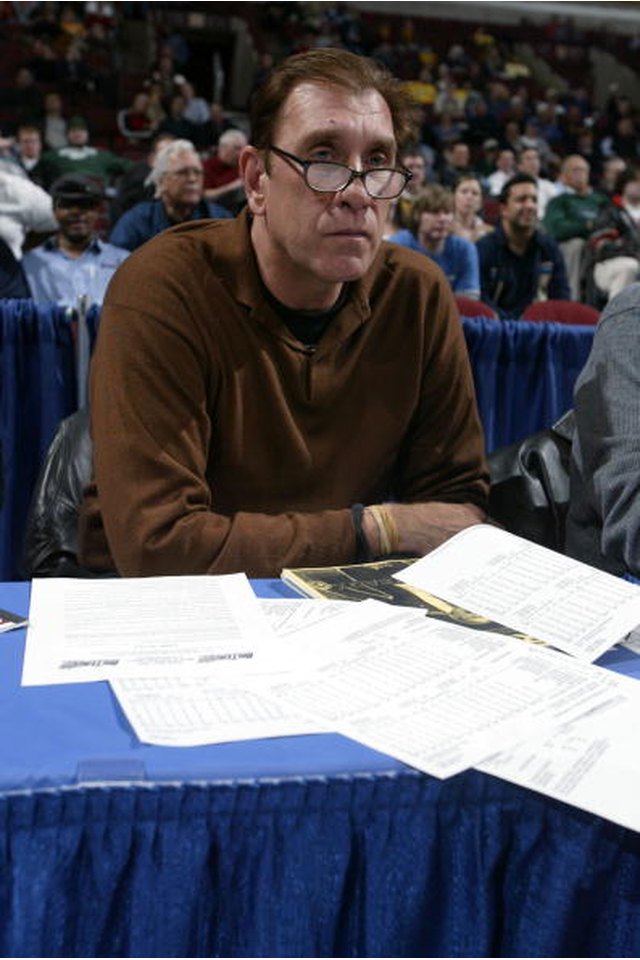 While most professional basketball players come from traditional college hoops powers, more than a few were largely overlooked coming out of high school, ending up proving their abilities at a smaller school. The lesson here: Even in the age of non-stop media coverage and the Web, some great players do go overlooked. By being proactive in promoting yourself to scouts and recruiters, though, you'll get your best chance of being noticed and advancing your career.
Hone your skills. You could have face-to-face access to the top scouts in the country, but it won't be worth anything if you can't play a lick. Get in the gym daily and work on every aspect of your game -- shooting, ball handling, passing and shooting. Less than one in every 100 high school players earns a college scholarship, so skill development should come before self-promotion.
Document your skills on video. Most high school teams have a a student volunteer record all of the games, so it shouldn't be hard to get footage of yourself. Find a friend who has editing experience and have him cut a highlight reel of your best plays from the season, showing off each of your best skills. Gather addresses and names of coaches for all of the schools in which you're interested, and mail them a DVD of your clips.
Use the media. In addition to traditional sources like newspapers and TV stations, there are now several national Internet sites that cover high school recruiting in-depth. Search the sites for contact information for their reporters, and email them to introduce yourself. Provide vital information such as your size and statistics from the past season, and ask if they can add your profile to their databases. While such networks are geared toward fans, college recruiters use them to pick up tips as well.
Hit the summer circuit. Summer basketball has become a phenomenon, with hundreds of teams traveling the country all summer to compete for bragging rights as well as the attention of recruiters. Regardless of where you live, there's probably a summer hoops club nearby. Find one that suits your skills; the high-profile teams receive the most attention from scouts, but that does you no good if you end up buried on the bench, sitting behind a couple of all-Americans. A mid-level team that travels to several national events and has available playing time may best suit your efforts to be noticed.
References
Writer Bio
Jeff Herman began his journalism career in 2000. An experienced, award-winning sportswriter, his work has appeared in "The Washington Post," "ESPN the Magazine" and the "Boston Herald," among other publications. Herman has a Bachelor of Arts in journalism from West Virginia University.