How to Become an Official Scorer in MLB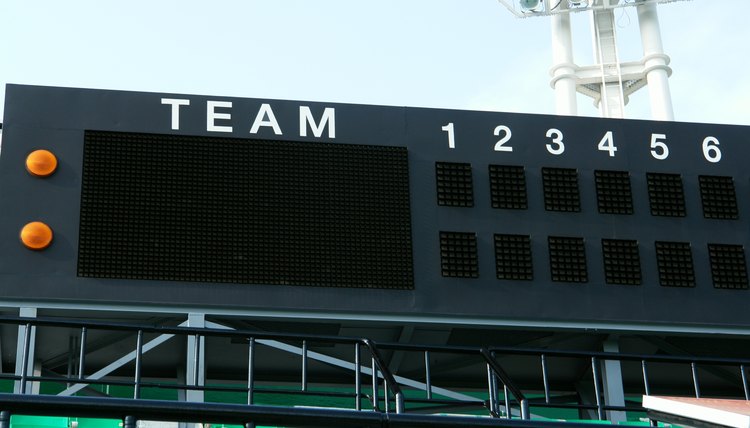 Being an official scorer for major league baseball is like working any regulatory job -- no one pays you any real attention until you've made a horrible mistake. Those who think they can sit in the press box and do a better job must keep waiting. When it comes to official scorers, MLB recruits on its own.
MLB Stamp of Approval
Major league baseball's Office of Club Relations oversees official scoring for games, and that division's vice president actively recruits known baseball experts to work as teams' official scorers. MLB used to recruit sports writers, who were conveniently already in the press box and scoring the game for their stories. To avoid conflict of interest, MLB began using non-journalists in the 1980s before they started recruiting former beat writers and baseball insiders, such as analysts and archivists from the Society for American Baseball Research. In other words, you can't just send in your resume and season ticket package and expect an interview. "I think some people think we're just pulling people out of the stands, especially in the clubhouse," MLB Club Relations VP Phyllis Merhige pointed out in 2009. "But you don't realize how difficult it is until you get into it."
References
Writer Bio
A native of Pittsburgh, Steve Wozniak has worked as a humor writer, a sports writer, an editor and even scribbled a few ads for big-time clients back in the day. These days, he spends his time contributing to a number of websites, covering the occasional sports event, and penning the next great American novel. He studied communications and theater at University of Notre Dame.