Fun Cheerleading Award Ideas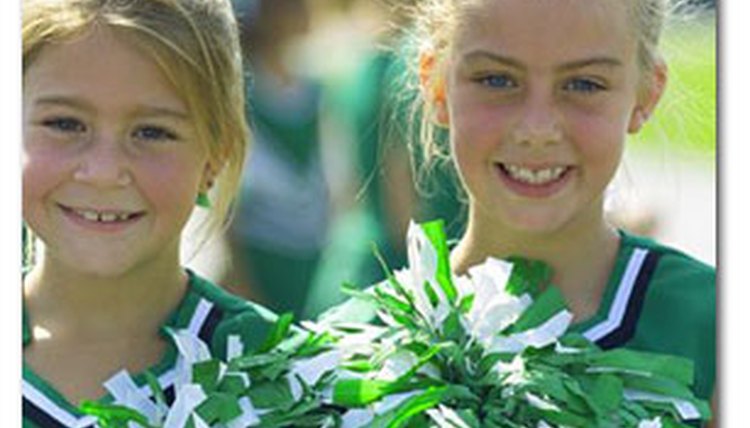 Cheerleading takes a lot of hard work, dedication and skill. At the end of the season it's good to recognize those that have given their time and talents to cheerleading. Awards can be given in the form of trophies and certificates or other special items, such as balloons or personalized charm bracelets and necklaces. Consider each participant's strengths and how she's overcome her fears and tailor an award specifically for her. It's good to give each cheerleader an award for her dedication.
Best All-Around
There is one person on every squad who seems to shine. She's the one who gives her all each time she puts on the uniform, and displays school spirit off the field as well. Recognize that special person with a best all-around award.
Camp themes
If you are having a cheerleading camp, tie your awards in with your camp theme. Hold an '80's theme camp where the cheerleaders wear '80's style clothes and perform cheers to '80's music. Give our prizes consistent with the theme, such as PacMan T-shirts, glow bracelets and neon colors. Match the prizes with the category--for example, give the glow bracelets to the cheerleader with the brightest smile.
Competition
Have cheerleaders compete against each other for their awards. Organize a field day and give out awards for the longest handstand, the highest kick or the lowest split. Hold carnival-type games and make the competition fun for everyone.
References
Writer Bio
Based in Atlanta, Melody Dawn has been writing business articles and blogs since 2004. Her work has appeared in the "Gainesville Times," "Player's Press" and "USA Today." She is also skilled in writing product descriptions and marketing materials. Dawn holds a Master of Business from Brenau University.