Olympic Wrestlers' Salaries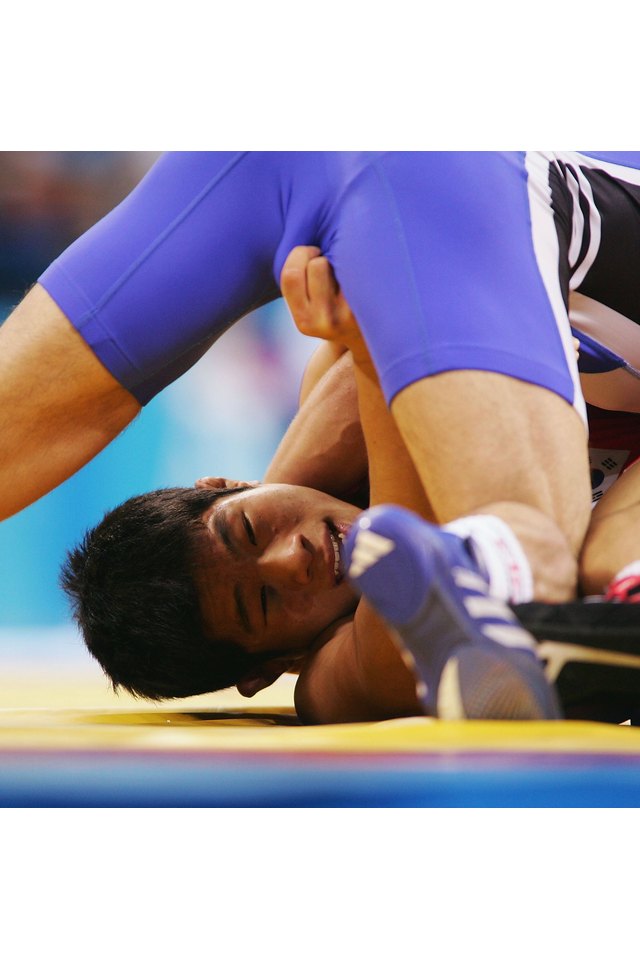 Olympic wrestlers are generally more motivated by the competition than by the money. According to Olympic gold medalist Henry Cejudo's official website, "amateur wrestling has never been a sport where money was a real option." For those who rise to the top level at the Olympics, there is is, however, a potentially generous payday on top of funding for training and sponsorship.
Regular Pay
Olympic wrestlers do not receive regular pay for their training. They do, however, receive funding for their training from USA Wrestling. Additionally, USA wrestling covers wrestlers' travel expenses related to competitions. This only applies to members officially selected to the USA Wrestling team; individuals training to make the team do not receive any funding.
Performance Pay
USA Wrestling pays Olympic wrestlers on their performance. At the 2012 Olympic Games, wrestlers will be paid $250,000 for a gold medal, $50,000 for a silver medal and $25,000 for a bronze medal. This is a considerable increase to the pay from the 2008 Games, where gold medalists earned just $40,000.
Reason for Pay
USA Wrestling's decision to pay its athletes is a response to the rising popularity of mixed martial arts. As Cejudo told "The New York Times," it is a growing sport and many wrestlers take "the easy way out" to make more money. By paying its Olympic wrestlers, USA Wrestling hopes to keep its most competitive wrestlers in the Olympics.
Sponsorship
Aside from money that is paid by USA Wrestling, individual wrestlers may have sponsorships from private companies. Cejudo, for example, is sponsored by several organizations, including Coca-Cola, Penguin Group and Brute Wrestling. Sponsorships may go toward offsetting costs of training that is not covered by USA Wrestling, but it may also go toward living expenses or the athlete's income.
References
Writer Bio
M. Scilly is a writer and editor who writes for various online publications, specializing in business and management. He has a fondness for travel and photography. In his free time he enjoys marathon training.