NFL Team Colors: the Rules and Regulations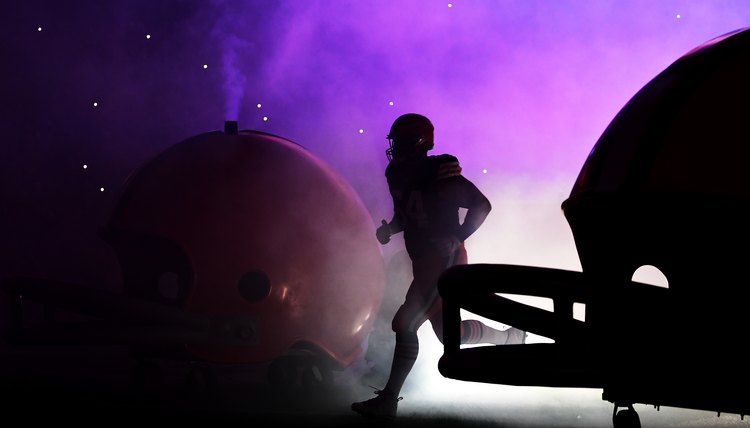 For any NFL franchise, picking the team colors is a very important decision. The combination of colors that the franchise chooses will be worn by countless generations of players and fans, will be attached to almost all merchandise sold, and will come to represent the entire city of the franchise.
Thus, NFL teams try to pick the best colors that would most effectively represent their city and their team.
Picking the Team Colors
According to the NFL rulebook, each team has sole ownership and licensing rights regarding their team colors and logo. The owners of a franchise may choose whichever colors they want to represent their team colors, and furthermore no NFL rule limits the number of colors a franchise can combine.
In addition to white, some teams pick only one extra color, like the green of the New York Jets, while other franchises have two extra colors, like the navy blue and orange of the Chicago Bears.
Some franchises go with three colors, as the Carolina Panthers do with black, silver and blue; and a few teams have four colors, like the Philadelphia Eagles, who are green, silver, black and charcoal.
With no NFL rules restricting the colors a team can choose, each franchise is free to pick what particular colors they think would be most appropriate for their team and their fans.
Avoiding Lawsuits
The only caution a franchise should be aware of when picking team colors is that the colors must not already be taken, and therefore trademarked, by another NFL team.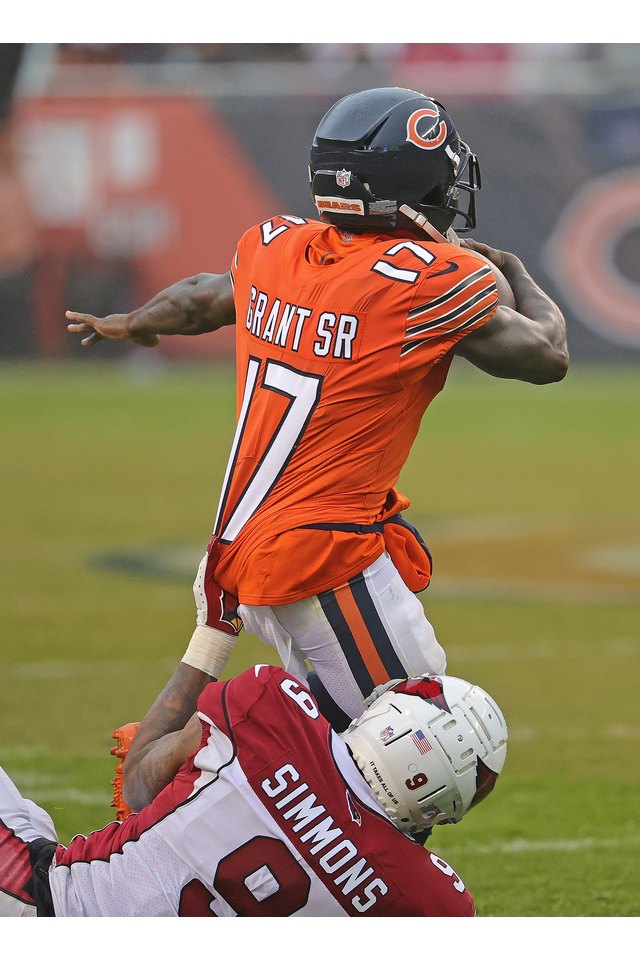 Denver Broncos v Cleveland Browns
Close similarities in the colors are OK (for example, the Chicago Bears and Denver Broncos are very similar), but picking the identical color combination of another franchise could result in confusion and, more importantly to the franchise, lawsuits.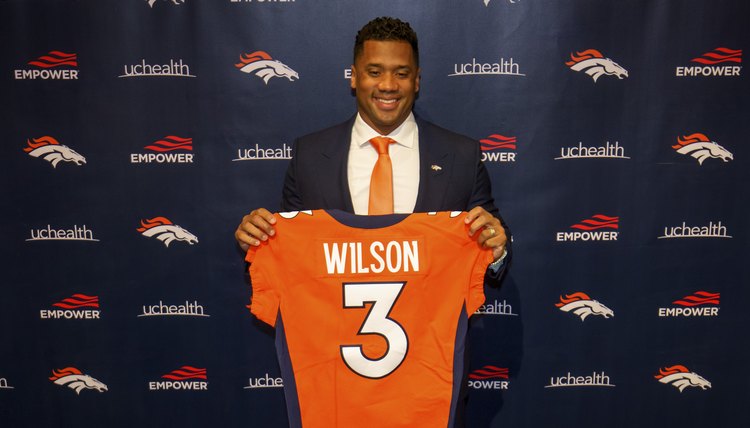 Denver Broncos v Cleveland Browns
Picking Away Colors
The NFL rulebook states that the home team gets to decide which jersey it will wear, and because most home teams choose to wear darker uniforms with their primary team colors on it at home, it is standard for the away teams to wear white or gray on the road so that the two teams can be easily distinguished by the players, referees, and fans.
Thus, teams must have "away" colors, which are generally white or gray with the primary team colors only being used to mark the numbers on the front and back of the jersey.
If the home team wears a white jersey, like the Dallas Cowboys do, then the away team must wear its darker team-colored jersey on the road so that there is a contrast between the two teams on the field.
Picking Alternate Colors
In addition to an NFL team choosing its primary home colors and secondary away colors, it may also develop a third jersey with alternate colors on it. The alternate jersey can be a throwback of an older design, or it can be entirely different colors than the primary team colors.
For example, the Arizona Cardinals wear red and white, yet the color of their alternate jersey is black. According to NFL rules, a team may pick any colors it desires for its third jersey and may wear these alternate colors for one preseason game and two regular season games each year.
Team Uniform Inspection
The NFL ensures fairness by sending a uniform inspector to make sure the uniform rules are enforced for every player and each player has an opportunity to address.
Forty years ago, the NFL banned tear-away jerseys so runners could not escape tackles with them. Likewise, kicking shoes cannot be modified.
And players cannot wear a color that is similar to a football color. Uniform inspector and referees, at their discretion, can enforce odd headgear, or other equipment or apparel that is too similar to the NFL football.