How to Start an ASA Softball Team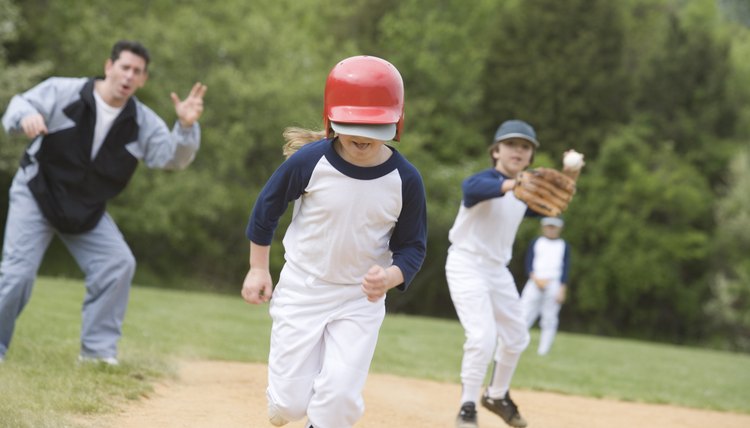 The Amateur Softball Association is a top sanctioning body for fast-pitch and slow-pitch softball for girls, boys, women and men. It registers teams, trains umpires and coaches, sanctions leagues and tournaments and stages national championships at various competitive levels. You can start an ASA team by rounding up players, meeting association guidelines and going through the registration process.
Examine the Competitive Landscape
Before building a team roster, managers should look at ASA teams competing in their region in the same softball style, gender and age group. If you aren't familiar with the level of play you plan to enter, locate ASA tournaments or sanctioned leagues in your area and watch the teams you would be playing against. See what it would take in terms of talent level, coaching ability, roster size, equipment, uniforms, travel expenses and time commitment to field a competitive team.
Set Objectives and Determine Cost
Before starting a team, decide what sort of schedule you will play and approximately how much it will cost for practice expense, tournament entry fees and travel. This can be adjusted on the fly, of course, but you must have a vision for the season before assembling the roster. Some teams just play in one league. Some play in one league and some tournaments. Some play in multiple leagues and several tournaments, aiming to compete in regional and national events.
Build Your Roster
The easiest way to start a team is to begin with a nucleus. Bring together some key players you know well. Once they are on board, you can fill your other team needs through referrals, individual tryouts and open tryouts. Starting from scratch is more difficult, since finding ample talent at key positions -- like pitcher and catcher in the fast-pitch realm -- can become challenging. Advertise your tryouts in the local newspaper, on athletic association websites and with fliers at local batting cages. Put your information everywhere softball players go for information. Select players that fill team needs and fit into the vision you have for the team.
Register Your Team
The ASA has an on-line registration service on its website. In some cases you will have to sign up through the metro or state association covering your area. This registration allows to ASA to enforce competitive safeguards by monitoring player movement. It keeps players from jumping teams during the season season or playing below their assigned competitive level. In some cases coaches must gain certification and undergo background checks as part of the registration process.
Learn the Rules and Regulations
There will be plenty of guidelines to follow once you sign up your team. Make sure your players know what equipment is ASA-certified. At most competitive levels, the bat is the most important and expensive piece of equipment. Your players must know what they can and can't use before spending hundreds of dollars on gear.
Seek Sponsorship Support
Once your team is set, coaches and players can seek financial support to offset the cost of uniforms, equipment, practice facilities, tournament entry fees and travel. Local businesses that gain some commerce from softball -- like sporting goods stores and restaurants near the ballpark -- often are willing to sponsor teams.
Writer Bio
Jeff Gordon has been reporting and writing since 1977. His most recent work has appeared on websites such as eHow, GolfLink, Ask Men, Open Sports, Fox Sports and MSN. He has previously written for publications such as "The Sporting News" and "The Hockey News." He graduated from the University of Missouri-Columbia School of Journalism in 1979 with a bachelor's degree.