The Best Lightweight Bikes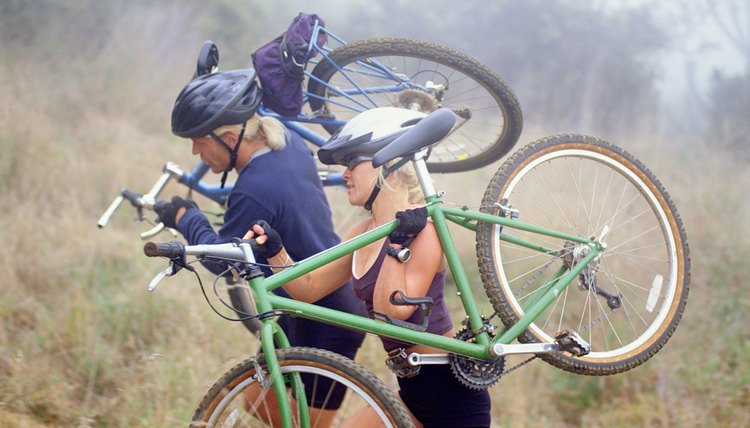 There are a ton of options available when it comes to bikes, and the best one for you depends on your budget and intended use. Since most people aren't elite racers or in the market to buy a $10,000 Pinarello Prince, the best bike for the average cyclist will likely be in the mid-level price range, with higher-end components and a quality frame.
Frame Material
Lightweight bike frames are either made of aluminum, carbon or titanium. Although aluminum is the cheapest, it's the least durable and most uncomfortable. Carbon fiber bike frames are better able to absorb road vibration, which gives them a smooth and responsive ride. However, carbon stresses over time and can crack during a collision, so its durability is limited. Titanium is the best because, like carbon, it is very lightweight and dulls vibration -- but has exceptional durability and can last a lifetime.
Components
Shimano and Sram are the leading manufacturers of bicycle components, producing lines that range from budget friendly to high end. Shimano's mid to upper-range components include the 105 and Ultegra lines, which provide quality, lightweight features without a painful price tag. The equivalent components by Sram include their Rival and Force lines.
References
Writer Bio
Jessica Bell has been working in the health and fitness industry since 2002. She has served as a personal trainer and group fitness instructor. Bell holds an M.A. in communications and a B.A. in English.