Free Online Fitness Training Programs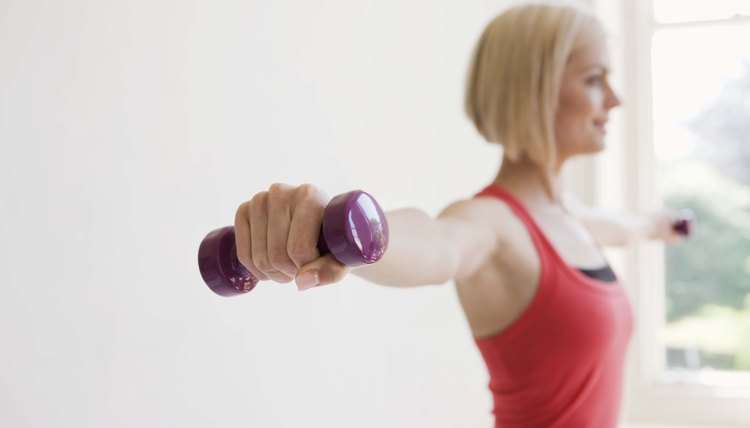 You don't have to spend a lot of money to find an online fitness program. If you want to get in better shape, lose weight and live a healthier lifestyle, there are a number of programs you can find online. The programs are effective if you put in the requisite effort needed to get in better shape.
Fitness.com Training
The Fitness.com program is an exercise program provided that can improve your strength and fitness. By registering with the website at no cost and providing age, height and weight particulars, it will come up with an exercise and workout program that will help you get in better shape and give you more strength and athleticism.
Centers for Disease Control and Prevention
The Centers for Disease Control and Prevention provides physical activity guidelines for children, adults and older adults. The guidelines provide age-appropriate recommendations for each group and inspirational stories to demonstrate what others are doing to meet the guidelines. In addition, the website provides free online videos demonstrating how to perform muscle strengthening exercises both at home and at the gym.
President's Council
The President's Council on Fitness, Sports and Nutrition offers free workout guidelines for anyone who wants to improve physical condition. The program is comprehensive because it offers health-related activities for children, adults and senior citizens. The fitness programs offer aerobic and muscle-strengthening physical activity that are beneficial to all age groups.
Full Fitness
The Full Fitness complete body workout offers a comprehensive strength-building routine that includes exercises for the shoulders, back, chest, arms and legs. The Full Fitness programs offer specific exercises for each body part. It also provides different routines for beginners, those interested in an ab workout, a muscle-building routine, strength building and a weight-loss program.
Considerations
If you want to take a serious approach to fitness, you need to eat a healthy diet and drink 64 ounces of water every day. If you have any health problems, you should consult with your physician and discuss the type of exercises that are best for you to do.
References
Writer Bio
Steve Silverman is an award-winning writer, covering sports since 1980. Silverman authored The Minnesota Vikings: The Good, The Bad and The Ugly and Who's Better, Who's Best in Football -- The Top 60 Players of All-Time, among others, and placed in the Pro Football Writers of America awards three times. Silverman holds a Master of Science in journalism from the Medill School of Journalism.