How to Take BSN CellMass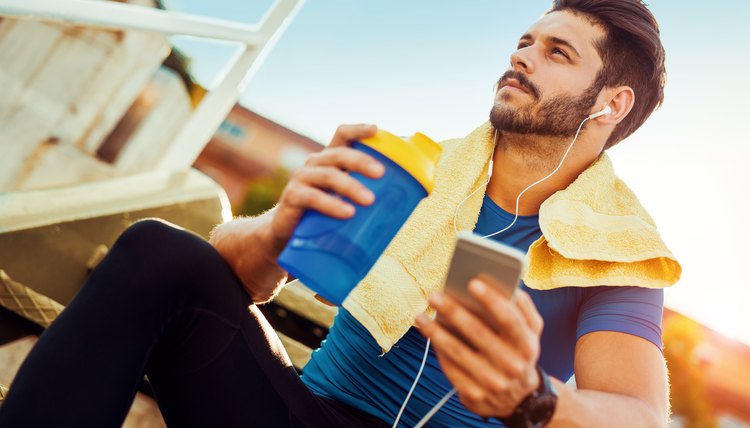 BSN CellMass is a powdered nutrient recovery supplement marketed to body builders and athletes to help fuel muscle cells. It is made from a proprietary blend of carbohydrates, electrolytes, creatine and glutamine. BSN, the manufacturers of CellMas, claims that its key ingredient of creatine is especially helpful in muscle recovery after workouts. Before adding any supplement to your diet, first speak with your doctor.
Pour 4 to 6 oz. of water or juice in a glass. Add one scoop of BSN CellMass to the glass and stir vigorously.
Drink one serving of BSN CellMass right after your workout on training days. Drink the other daily serving either six to eight hours before your post-workout serving or six to eight hours after your post-workout serving. Always drink on an empty stomach.
Drink one serving of BSN CellMass upon waking on non-training days. Drink another serving six to eight hours after your first serving.
Tips
Drink 120 oz. of water per day and consume a protein and carbohydrate rich diet to maximize the effects of CellMass.
CellMass reaches its maximum effects between 3 to 12 weeks of use. Discontinue use after 12 weeks of use for at least 4 weeks.