History of BF Goodrich Bicycles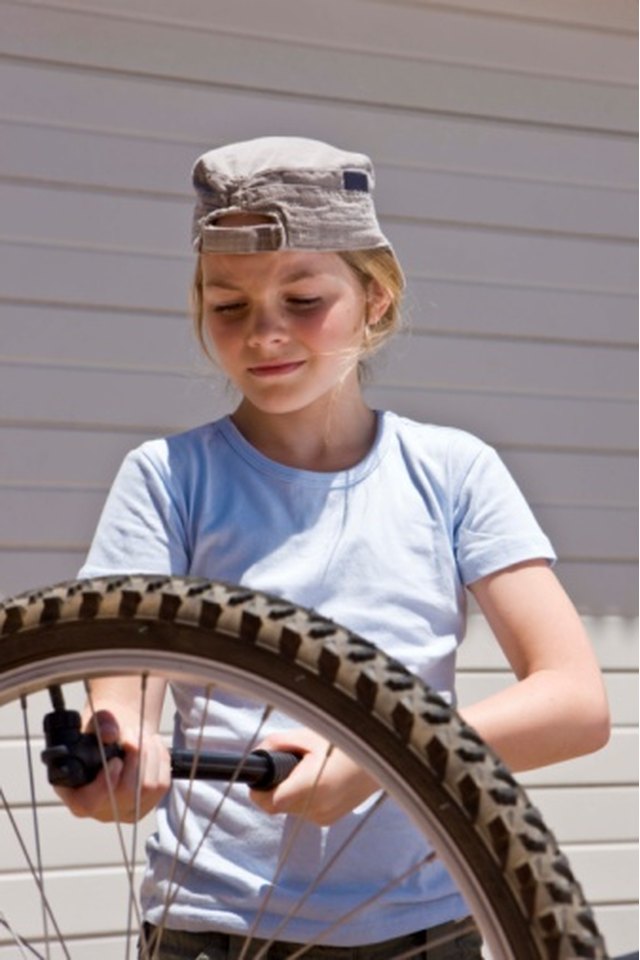 Benjamin Franklin Goodrich started his career as an Union surgeon during the Civil War. Following the war, he teamed up with John P. Morris and they invested in the Hudson River Rubber Company. Their first product was a cotton-covered fire hose. Success was elusive. When Goodrich died in 1888, he had no idea that the coming bicycle craze would rejuvenate his business and create a revolution in bicycles.
Bicycle Tires
As early as the 1880s, Goodrich produced a solid band rubber tire for bicycles. In 1890, the pneumatic tire was developed, providing greater cyclist comfort, and the Goodrich company cashed in on the growing popularity of cycling. Cord tires followed, allowing faster speeds.
Schwinn Joins with Goodrich
In the 1930s, the Schwinn bicycle company developed several innovations that made cycling more fun. However, these bikes had a higher price tag and the large chain stores refused to sell them. Schwinn offered the bikes to independent bike dealers, among them the B.F. Goodrich auto store chain. The quality of Schwinn bikes impressed the new dealers and Goodrich asked Schwinn to put the Schwinn "seal of quality" on their private label bikes.
Post World War II
After World War II, Schwinn decided to focus on building their own brand. At that time, about half of all Schwinn bikes were sold through specialty bike stores. Another 25 percent were sold through B.F. Goodrich chain stores. B.F. Goodrich was willing to sell Schwinn bicycles instead of their own brand. However, B.F. Goodrich discounted the bikes and refused to service them. In 1960, Schwinn eliminated B.F. Goodrich as a dealer.
Anti-Trust Suits
In the 1950s, the Department of Justice filed antitrust cases against Schwinn, many independent distributors and B.F. Goodrich. The case lasted 10 years, although B.F. Goodrich settled out of court. Schwinn was eventually held liable for conspiracy to divide the market among its distributors.
Schwinn Goodrich Bicycles
In the 1950s, Schwinn built several bikes exclusively for sale by the B.F. Goodrich stores. These included cycle trucks used as heavy duty delivery bikes and the Whizzer, a motorized bicycle. Collectors can find these vintage bikes and many other models for sale online. Vintage B.F. Goodrich tires also are available online for people trying to restore one of these bikes.
References
Writer Bio
Susan Landis-Steward has been a print journalist and editor since 1985, writing for "The Reflector," "The Multnomah Village Post," "The Evergreen Messenger" and "The Oregonian." She has won numerous awards for her reporting and has been published in top academic journals. Landis-Steward has a Master of Science in writing from Portland State University.